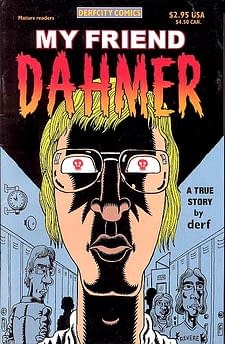 John Backderf is better known by the name Derf, a widely syndicated alternative cartoonist. He's also known for writing and drawing the comic, the Eisner-nominated My Friend Dahmer about cannibal serial killer Jeffrey Dahmee from a unique perspective. That of going to school with him
And last week, this was a pertinent point during a court case in Cleveland. A member of the jury, Derf was asked if he knew any convicted criminals. And he reportedly replied "I had a close friend in high school who killed seventeen people."
That was enough to get him instantly dismissed. And also get considerable publicity for his comic from Slave Labor Graphics.
Speculator corner anyone?
Enjoyed this article? Share it!