Preacher Season 3, Episode 9 'Schwanzkopf' Review: We Wanted Preacher? We Got Preacher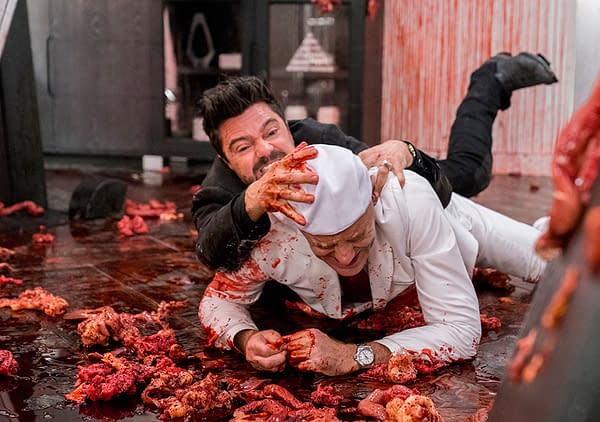 Wow.
That's probably the best way to describe the penultimate episode of AMC's third season of Preacher, 'Schwanzkopf.'
I've given up on even going with a scorecard approach and a recap would take nearly as long as the episode itself. To be clear, that's high praise – because whether you came to Preacher through the television series or the Garth Ennis/Steve Dillon comic book series, you understand that this is just the right level of insanity we should expect at this point in the story – with Seth Rogen, Evan Goldberg, and Sam Catlin taking the narrative in some very interesting directions.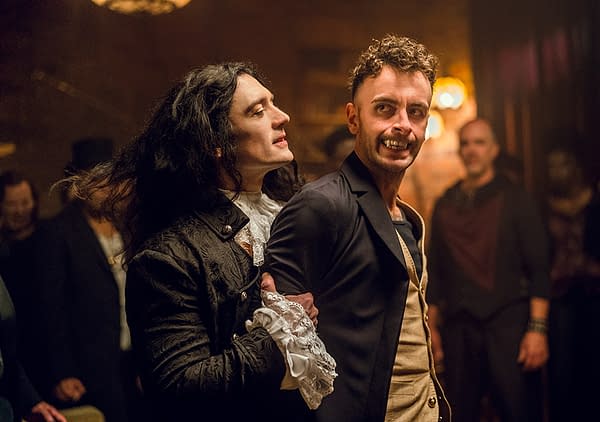 So from Jesse (Dominic Cooper) slopping it up with Herr Starr (Pip Torrens) in Allfather's (Jonny Coyne) remains to a pool table-crucified Cassidy (Joseph Gilgun), there was a ton to unpack this episode. Oh, and if there was any doubt: even on a bus headed towards Hell and filled with a religious freak (Ian Colletti), a returned psychotic dictator (Noah Taylor), The Saint of Killers (Graham McTavish), and The Angel of Death (Erinn Ruth), Tulip O'Hare (Ruth Negga) will still be the deadliest one on board.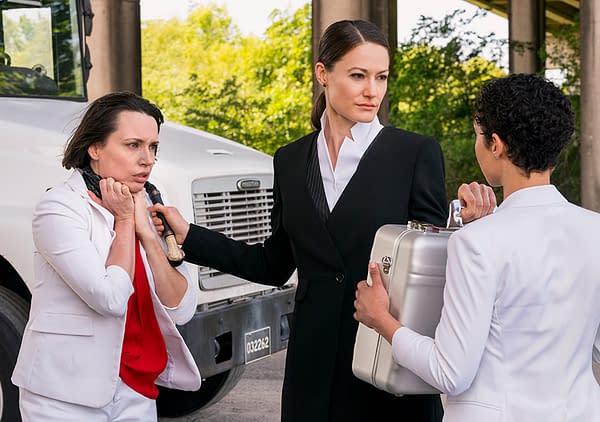 Here's our review of AMC's Preacher s03e09 'Schwanzkopf':
SPOILER WARNING: I'll be covering some themes and takeaways involving major and minor plot points from the episode, so keep that in mind. Definitely not looking for pitchforks and torches outside my apartment so spoiler warnings!
Preacher s03e09 'Schwanzkopf': Divided and trapped, Tulip, Jesse and Cassidy battle old friends, new enemies and loved ones to escape certain death – or worse.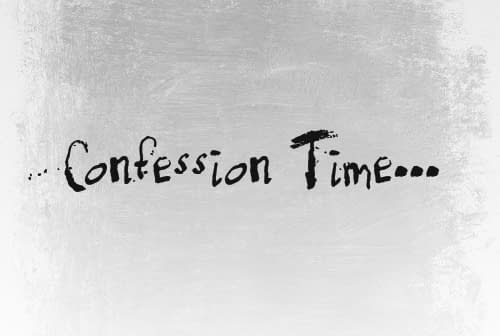 Here's a teaser at what we can expect from Preacher season 3's season finale 'The Light Above':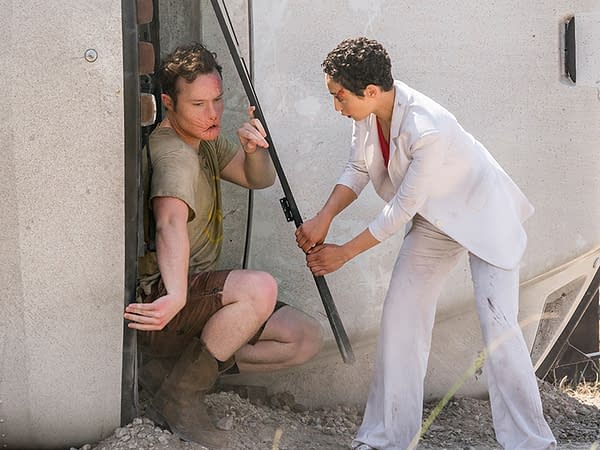 Preacher s03e10 'The Light Above': Jesse returns home for what he hopes is the last time but angers Starr and endangers Cassidy in the process; Tulip battles hell and Nazis.
In this "must see" moment from 'Schwanzkopf,' Jesse asks The Allfather for – you know what? This clip pretty much speaks for itself… https://youtu.be/wgIEHlYD2w4
PREACHER is a dramatic thrill ride that follows West Texas preacher Jesse Custer (Dominic Cooper), his badass girlfriend Tulip (Academy Award nominee Ruth Negga) and an Irish vampire named Cassidy (Joseph Gilgun) as they embark on a road trip to find God and are thrust into a twisted battle spanning Heaven, Hell and everywhere in between.

The 10-episode third season follows Jesse's quest for God which takes him back to the place he's been avoiding his whole life: home. Jesse, Tulip and Cassidy return to Angelville, the Louisiana Plantation where Jesse was raised, and find old grudges and deadly obligations await them. With the help of his friends — and a few enemies — Jesse will need to escape his past…because the future of the world depends on it.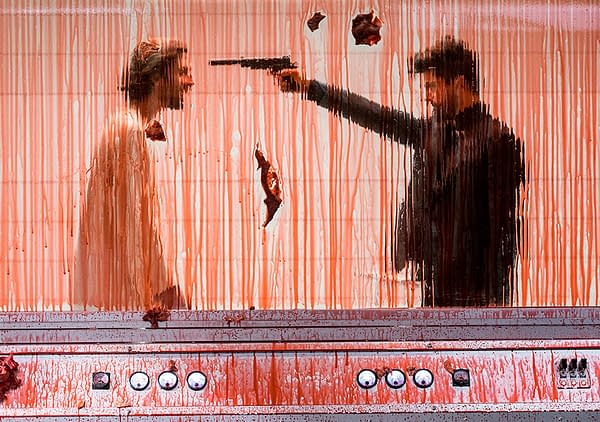 Ian Colletti, Graham McTavish, Pip Torrens, Julie Ann Emery, Malcolm Barrett, and Noah Taylor also return for the series' third season, joined by new series regulars Betty Buckley (Supergirl, Split), Colin Cunningham (Blood Drive, Falling Skies), Jeremy Childs (The Last Castle, Nashville), Liz McGeever (Star, Nashville), Jonny Coyne (Turn, Alcatraz), Adam Croasdell (Reign), and Prema Cruz (Mozart in the Jungle).