PSVR Will Get You Better Than Front Row Seats to Utada Hikaru's 2018 Tour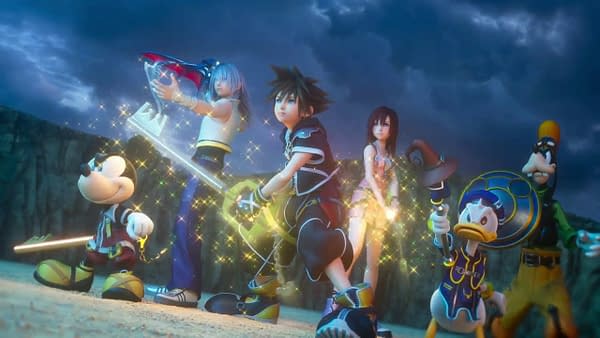 Japanese-American singer-songwriter Utada Hikaru is best known stateside for her work with Square Enix on the opening and closing themes of the Kingdom Hearts series. In Japan, she's a bit more famous, even earning herself some designations as "the most influential artist of the decade" by The Japan Times in the late 2000s and is one of Japan's best-selling artists of all time.
In 2018, Utada went on a domestic tour in Japan called the Laughter in the Dark Tour, which included renditions of her Kingdom Hearts hits "Hikari" and "Chikai" which are known in English as "Simple and Clean" and "Don't Think Twice", respectively. Granted, the songs aren't direct translations, but that's all the fun with the dual language themes.
Since plenty of Kingdom Hearts fans were unable to make the tour, Sony worked with Utada to put together the Hikaru Utada – Laughter in the Dark Tour 2018 PSVR experience.
You can check out the PSVR launch trailer below.
https://youtu.be/8kRTV3OJCKk
PSVR owners can use the Laughter in the Dark experience to put themselves in the middle of a concert from the tour and listen to both "Hikari" and "Chikai" in better than front-row seats thanks to some VR magic. Users can select from three separate camera angles, to get the absolute best view.
Sony also released a Behind-the-Scenes video to document how the experience was made. You can check that out below.
https://youtu.be/FFKYnR5Y1YM