REVIEW: X-Men #3 – "The Sense Of Dissonance People Had When Squirrel Girl Beat Doctor Doom"
(Marvel Comics: creative team: Jonathan Hickman, Leinil Francis Yu, Gerry Alanguilan, Sunny Gho, Rain Beredo, Clayton Cowles)
Three of the most powerful and accomplished mutants in the world fight four very unexpected and frankly embarrassing new characters and it does not go the way you expect at all. The counter-cultural intentions of the casting for these oddball antagonists is sweet in its own way, sure, but will leave you with the sense of dissonance people had when Squirrel Girl beat Doctor Doom … both times. While, admittedly, it is nice to see some of these stuffed shirts get their butts handed to them, it is also wildly implausible and odd to watch. The stylized info dumps save a good bit of exposition, luckily. That's a good stylistic element of this reboot, given that breaking all the background down could have gone on for pages of "oh my stars and garters" blathering from Hank McCoy. Still, this will not go down as an issue you'll treasure and reread, but is more like an anomaly that ends up on least favorite lists. RATING: MEH.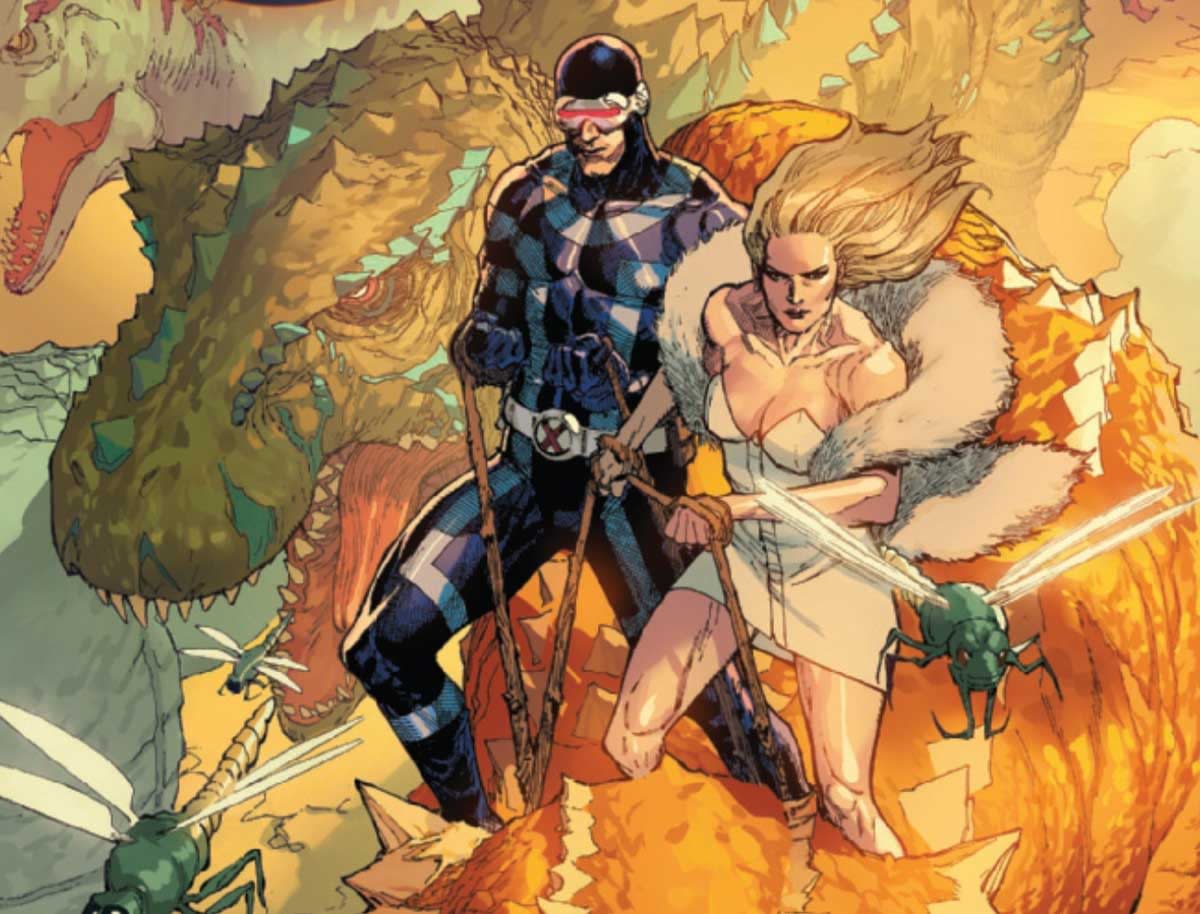 X-MEN #3 DX
(W) Jonathan Hickman (A/CA) Leinil Francis Yu
EARTH'S MOST POWERFUL! CYCLOPS STORMS THE SAVAGE LAND!
The most powerful heroes of the dominant species on the planet, the X-Men rise to protect the world against any threat. From a new foe in the Savage Land to an old nemesis' surprising return…
Rated T+In Shops: Dec 04, 2019
SRP: $3.99
Hannibal Tabu is an award-winning journalist and comic book writer, a published poet and novelist, a husband and father, aligned lawful evil and is a professional awful person. His professional efforts can be found on The Operative Network.