Posted in: Comics, Recent Updates | Tagged: Alan Moore, All New X-Factor, Angela: Asgard's Assassin, Army of Darkness Vol. 4, Axis Revolutions, Birthright, boom studios, Comics, Crossed +100, dark horse comics, dc comics, deadpool, Donny Cates, entertainment, Escape From New York, green lantern, Hellboy and the BPRD, hulk, image comics, inhuman, Joshua Williamson, Marvel Comics, Men of Wrath by Jason Aaron, Nailbiter, robocop, Secret Six, shaft, sinestro, Thanos Vs. Hulk, Wolf Moon
---
Talking Comics – Discussing This Week's Upcoming Titles From Angela To Secret Six, Thanos Vs. Hulk, Wolf Moon, And More!
By Randy Young and Chris Hunter
Bleeding Cool welcomes the return of Talking Comics, from Excalibur Comics, Cards, and Games in Shreveport, Louisiana, to discuss this week's upcoming books, speculating about where they are headed, and discuss their favorite storylines.
Hosts Randy Young and Chris Hunter say:
Thanks for pressing play!
Godhead and Axis dominate the storylines this week as both Sinestro and Green Lantern have to deal with working with enemies and and getting to the New Gods.
Axis gives us a zen Deadpool, mutants with a nuclear football, Kitty Pryde robbing a bank, and Medusa changing up her leadership style…and not for the better!
TONS of new #1s hot the shelf this week as we see the return of Alan Moore to monthly comics with Crossed, Angela gets her spotlight to shine, the Secret Six return in the new DC 52, Snake Plissken debuts in his own series, Hulk takes on Thanos, Shaft is back, we get a new take on werewolves with Wolf Moon, Hellboy gets a new series, and Army of Darkness goes into space!
Joshua Williamson (one of our favorite writers) has 3 books hitting this week! We're really looking forward to reading some new Robocop, Nailbiter, and Birthright stories this week!
We're digging the Hulk/Extremis combo that we've seen, but is Kitty Pryde going to change all of that this week?
And a new series by Donny Cates, Ghost Fleet, is off to a great start and we can't wait to read #2 this week!
Don't forget the Question of the Week! We want your advice for comic newbies.
Time stamps for this episode:
02:49 Sinestro #7
03:15 Green Lantern #37
04:10 Axis Revolutions #3
04:43 All New X-Factor #17
05:03 Deadpool #38
05:31 Inhuman #9
14:21 Angela Asgard's Assassin #1
15:49 Secret Six #1
16:43 Escape From New York #1
17:39 Thanos Vs Hulk #1
18:38 Shaft #1
19:19 Wolf Moon #1
20:12 Hellboy And The B.P.R.D. #1
20:23 Crossed Plus 100 #1
20:48 Army of Darkness Volume 4 #1
23:57 Nailbiter #8
24:28 Men Of Wrath By Jason Aaron #3
25:24 Robocop #6
27:05 Ghost Fleet #2
28:25 Hulk #9
29:22 Birthright #3
Contact Links:
Site – http://www.excaliburccg.com/
Digital Store – http://www.excaliburccg.com/digital-s…
Facebook – https://www.facebook.com/pages/Excali…
Twitter – https://twitter.com/ExcaliburCCG
MP3 of this video – http://www.excaliburccg.com/videomp3-…
---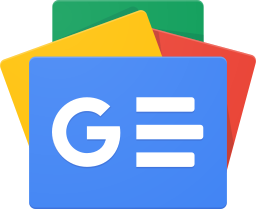 Stay up-to-date and support the site by following Bleeding Cool on Google News today!