Talking Comics – Discussing This Week's Upcoming Titles From Wolverine To Hexed, Dark Ages, And Captain Marvel
By Randy Young and Chris Hunter
Bleeding Cool welcomes the return of Talking Comics, from Excalibur Comics, Cards, and Games in Shreveport, Louisiana, to discuss this week's upcoming books, speculating about where they are headed, and discuss their favorite storylines.
Hosts Randy Young and Chris Hunter say:
Thanks for pressing play!
This week sees the continuation of several storylines that we've been telling you about. The Doomed storyline that's been running in the Superman books now becomes Last Sun this week. Original Sin continues as we see Nick Fury take on the Marvel Universe. And the Death of Wolverine is nearing its conclusion, then we enter into a world without Wolverine!
Hexed #1 debuts this week and promises to be the perfect mash up of Buffy The Vampire Slayer and Tomb Raider. Godzilla returns with a new mini series this week, following the success of the hit movie. One of the writers to bring us the current version of the Guardians of the Galaxy, Dan Abnett, debuts his new Dark Ages series this week, and we get to see how medieval knights deal with an other worldly demonic invasion. Josh Howard gives us the final story of his cult hit, Dead@17, with Dead@17: The Blasphemy Throne #1.
We have a huge week of favorites as well, and Randy and Chris look forward to new issues of Avengers Undercover, Batman, Captain Marvel and more!
Be sure to answer the Question of the Week! We want to know you thoughts on the Marvel Movie Universe!
Time stamps for this episode:
07:31 Superman/Wonder Woman #11 – Last Sun
08:08 Original Sin #7 – Original Sin
09:16 Deadpool #33 – Original Sin
09:34 Fantastic Four #8 – Original Sin
10:13 Amazing Spider-Man #5 – Original Sin
11:12 Wolverine #11 – Death of Wolverine
17:20 Transformers Primacy #1
17:55 Hexed #1
18:47 Godzilla Cataclysm #1
19:49 Dark Ages #1
20:49 Dead@17: The Blasphemy Throne #1
26:53 Hulk #5
27:51 Avengers Undercover #8
28:48 Batman #34
29:51 Captain Marvel
Contact Links:
Site – http://www.excaliburccg.com/
Digital Store – http://www.excaliburccg.com/digital-s…
Facebook – https://www.facebook.com/pages/Excali…
Twitter – https://twitter.com/ExcaliburCCG
MP3 of this video – http://www.excaliburccg.com/videomp3-…
---
---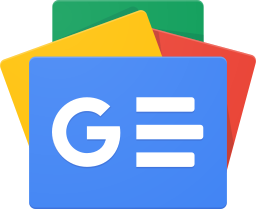 Stay up-to-date and support the site by following Bleeding Cool on Google News today!