The SML Podcast – Discussing Xbox One, Assassin's Creed, And More
By Joe Cammisa

[audio:http://joecam.net/SML/SML-e092.mp3]

Monday night is here and it's time for The SML Podcast Episode 92: Kris Got His Xbone, here on Bleeding Cool!

It's a glorious week in SML Land as co-host Kris Huber finally did the unthinkable. He got the Xbox One he's wanted for months. We celebrate this occasion with frequent special guest Taras "Pappy" Butrej of Drunk Monkeys.

We talk to Kris about his first week with the system and the few games he's been able to play so far. Assassin's Creed Unity and Black Flag, as well as, of course, Diablo III and Killer Instinct. Considering all three of us played Diablo III together, we spend a healthy amount of time on that game.

Back to Assassin's Creed Unity, plenty of time is spent discussing that game as well given the negative reception to the game and its many issues. Glitches, microtransactions, framerate, and content are all discussed by Kris and I in a pros/cons kind of way.

Other topics of discussion include EA Access, Far Cry 4, Super Smash Bros., Amiibo figures, Shadows of Mordor, Halo: The Master Chief Collection, and so much more! Plus, the always fun Skype disconnects and emails from Randall Drew and Zak Lyons!

Check out the mp3 of the show here or check out the YouTube version!

If that doesn't work for you, you can check us out on iTunes and subscribe to us and get all of the episodes a few days early!

Music this week is from dear friend of the show Jake 'virt' Kaufman celebrating the recent release of Shantae and the Pirate's Curse on the 3DS, which has some of the best, non- ghosting 3D on the system. Also, the game is fantastic. Buy it.

Jake Kaufman – Title Theme (Shantae and the Pirate's Curse)

Jake Kaufman – Scuttle Town (Shantae and the Pirate's Curse)

Jake Kaufman – Streamworks (Shantae and the Pirate's Curse)

Thanks for checking us out and we'll see you next Monday with a new episode!

Joe Cammisa is an unemployed nerd who spends his time gaming, hosting The SML Podcast, and sharing pictures of his five cats on Facebook. Yeah, five. You can annoy him on Twitter or on pretty much any gaming service under the name JoeCamNet.
---
---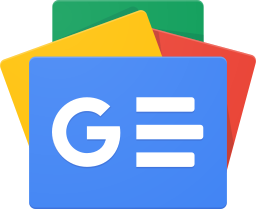 Stay up-to-date and support the site by following Bleeding Cool on Google News today!