(DC Comics, creative team: NK Jemisin, Jamal Campbell, Deron Bennett)
There's tea spilling everywhere as the truth comes out — for many people — about what's really going on deep in space. Newly minted Green Lantern Jo Muellein has this one-of-a-kind power ring that fixes one design flaw but introduces another. That's fun. As well, she learns that the job she was sent to do has some pre-existing conditions that would have been great to know walking in the door (but that's just how jobs are sometimes). Through all of that, with great turns of phrase from NK Jemisin's script and dazzling visual splendor from Jamal Campbell and Deron Bennett, the protagonist does not shy away rom challenges and proves herself ready to make a difference. This is a complex, enjoyable science fiction mystery that is good in its individual installments and super enjoyable when assembled with its previous issues. RATING: BUY.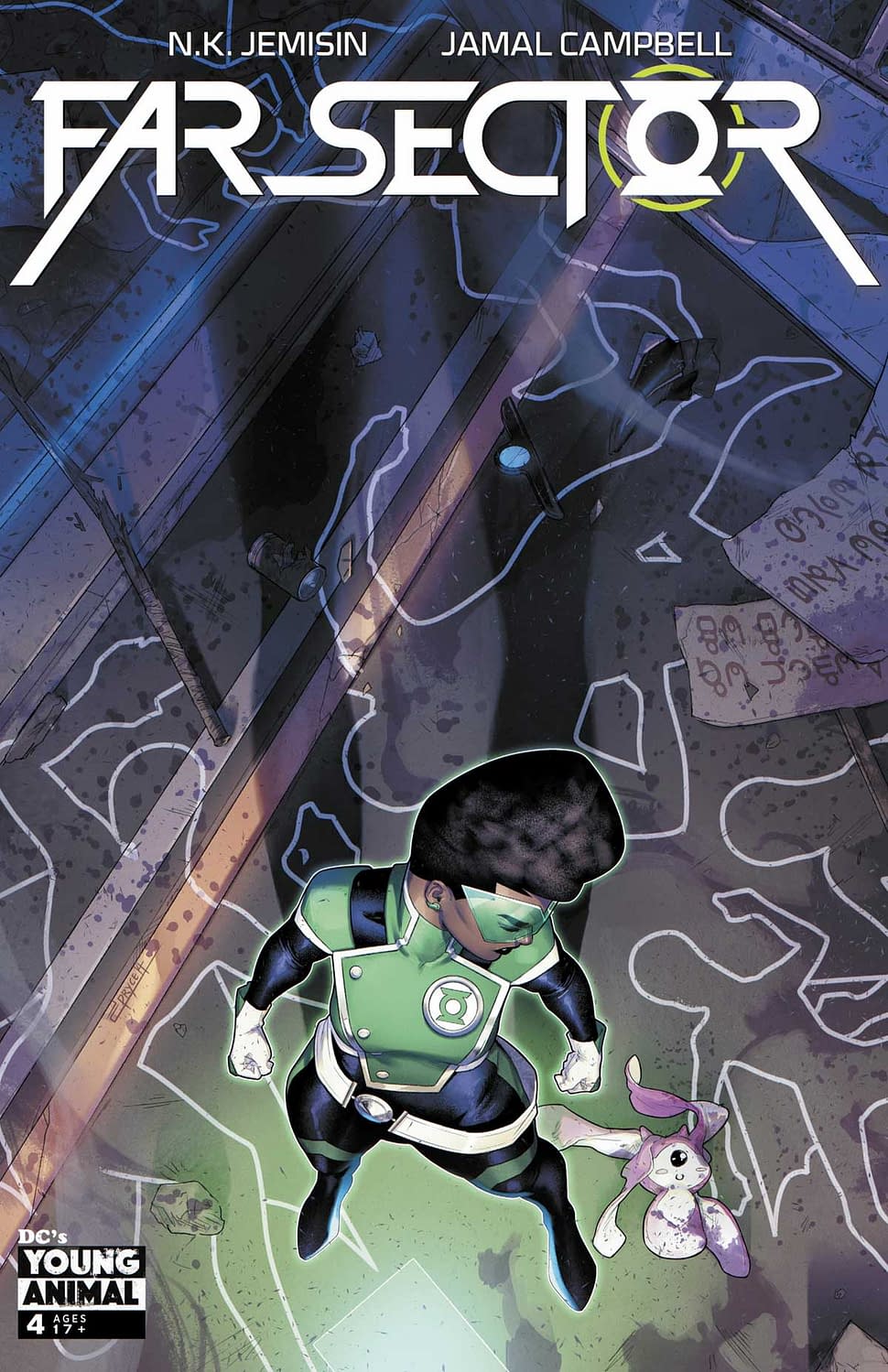 FAR SECTOR #4
written by N.K. JEMISIN
art and cover by JAMAL CAMPBELL
With the so-called Peace Division firing upon the protesters it's meant to protect, new Green Lantern Jo Mullein devises a novel solution to bring the chaos to a close—one that causes the rookie Lantern to run afoul of the City Enduring's leadership council. Meanwhile, we learn more about Jo's recruitment into the Green Lantern Corps, and the nature of her mysterious and unique power ring.
Enjoyed this article? Share it!