Sandman Universe Series Artists Revealed: Bilquis Evely, Domo Stanton, Max Fiumara, Sebastian Fiumara, Tom Fowler
DC Comics has finally announced the artists that will work on the Sandman Universe spinoff imprint announced earlier this year, though we are contractually obligated to point out that you heard about it first here at Bleeding Cool. Pip Pip. Anyway, at that time, aside from Bilquis Evely working on the main Sandman Universe #1 book, DC didn't announce any of the artists. Well, that situation has been rectified in a press release today, revealing that Dominike "Domo" Stanton, Max Fiumara, Sebastian Fiumara, and Tom Fowler have all joined the Sandman Universe imprint, along with Evely, who was already announced as drawing Sandman Universe #1 but will also draw The Dreaming.
But pictures are worth a thousand words, or so they say (how does that work out in pay rates?), so DC also dropped some art from the each of the books. Below, see the full lineup. Matt Lopes colored all of the pages but is not listed on the creative teams by DC in the press release, for whatever reason.
THE DREAMING—written by Si Spurrier with art by Bilquis Evely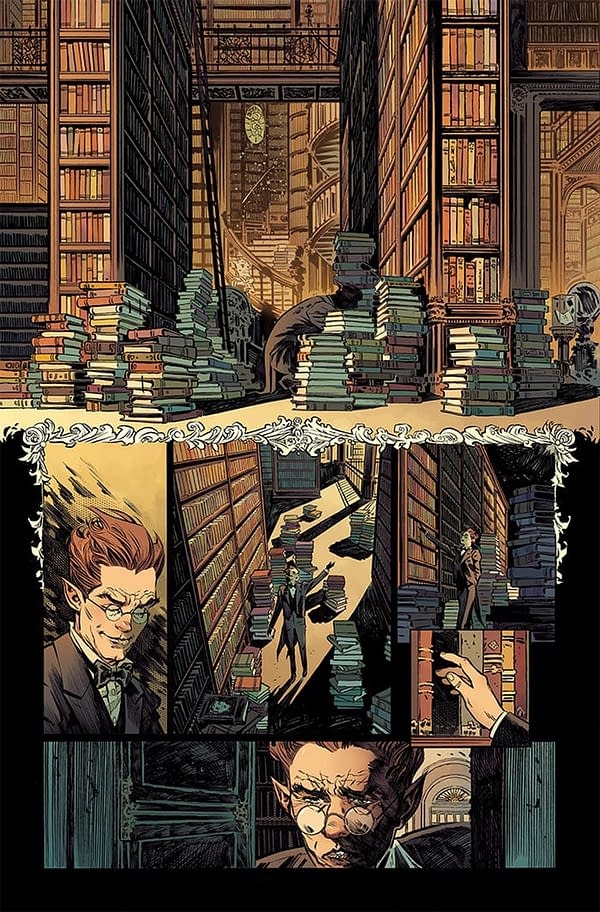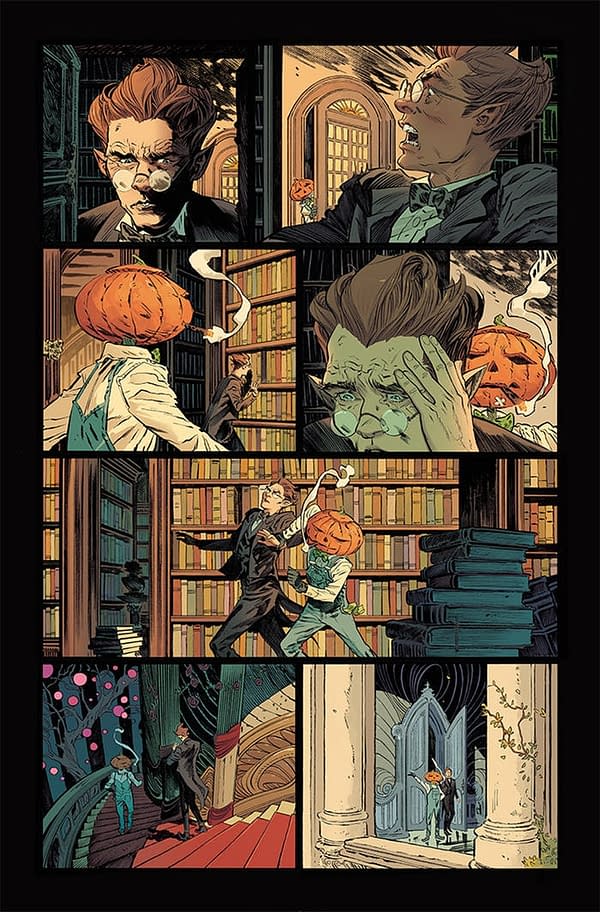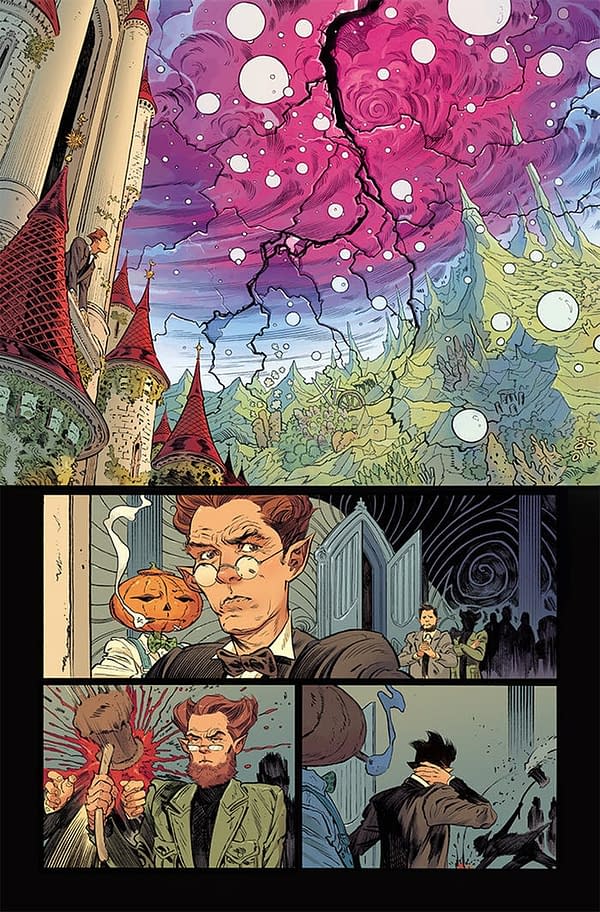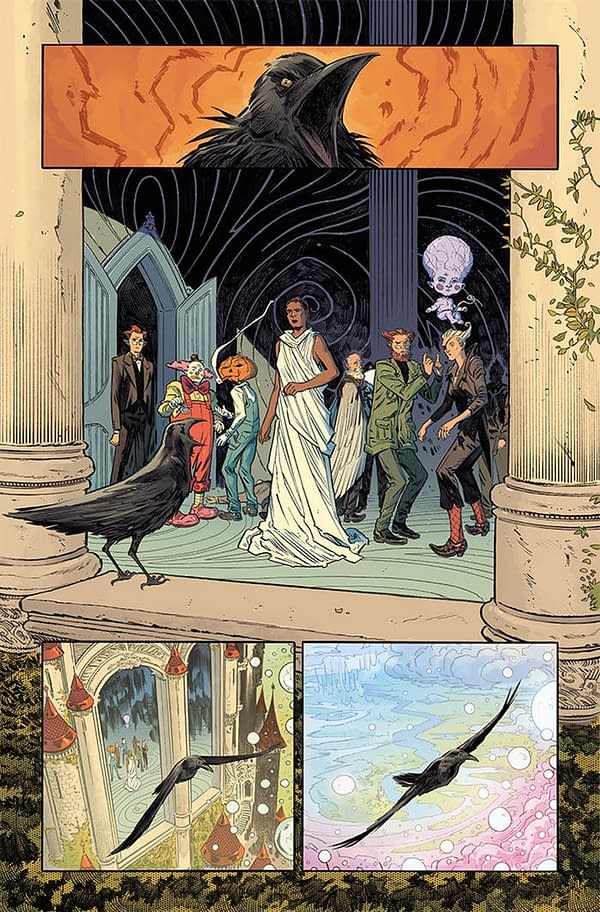 HOUSE OF WHISPERS—written by Nalo Hopkinson with art by Dominike "Domo" Stanton: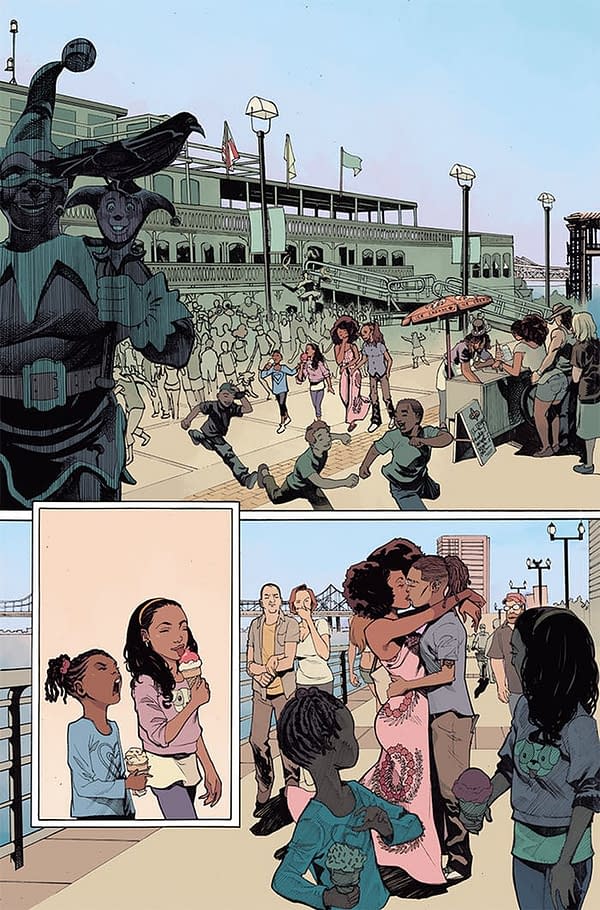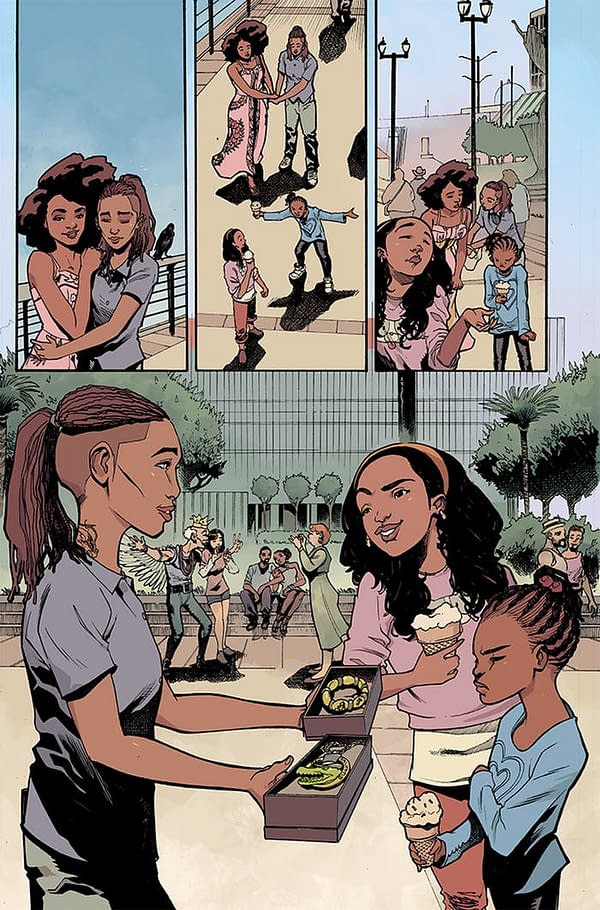 LUCIFER—written by Dan Watters with art by Max Fiumara and Sebastian Fiumara
BOOKS OF MAGIC—written by Kat Howard with art by Tom Fowler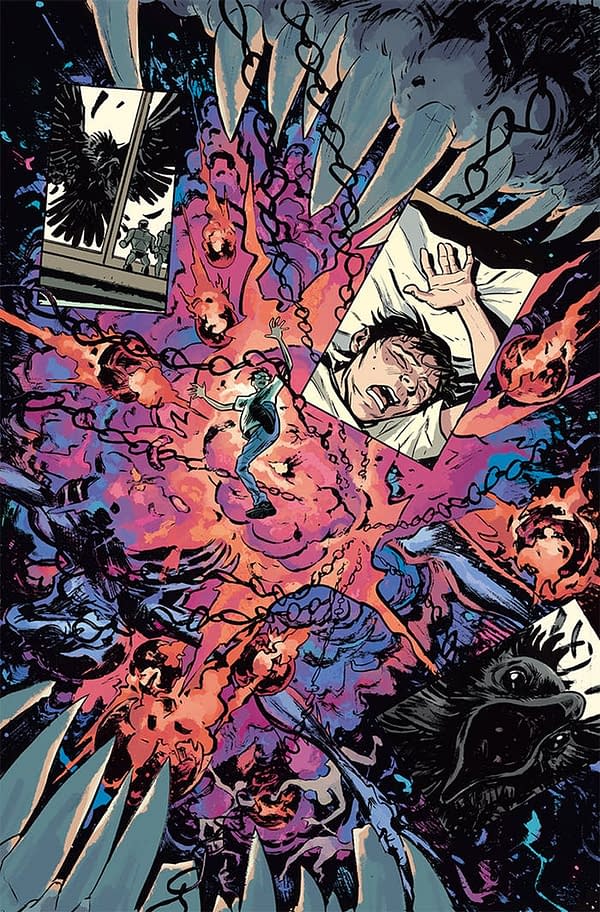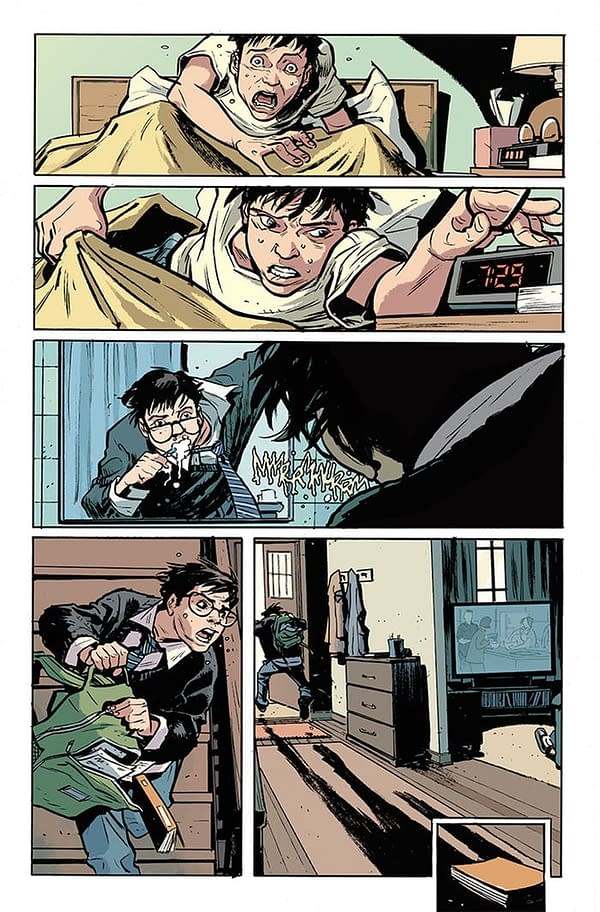 And of course, there's also the aforementioned Sandman Universe #1 one-shot, plotted by Neil Gaiman, written by all four of the writers above, with art by Bilquis Evely and a cover by Jae Lee.