Silver Sprocket's output of interesting graphic novels continues with Pinky & Pepper Forever, by Ivy Atoms, and Unfinished: 3 Poems, by Tom Neely. All of this comes out in May. Details below.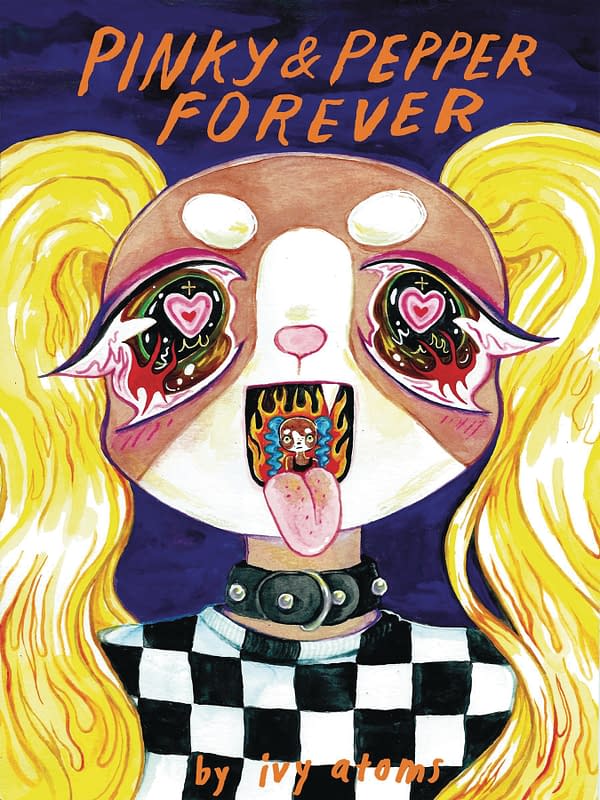 MAR181903
PINKY & PEPPER FOREVER GN
(W/A/CA) Ivy Atoms
After Pinky's lethal performance art piece, her devoted girlfriend Pepper follows her into death, only to find that in Hell, Pinky is… thriving?! Pinky & Pepper Forever is a dark comedy full of furry fun and gay Catholic guilt. Follow these two puppygirls' relationship and artwork on Earth and in their new life along the River Styx. (STL079424) (C: 0-1-1)
SC, 6×8, 60pgs, FC SRP: $12.00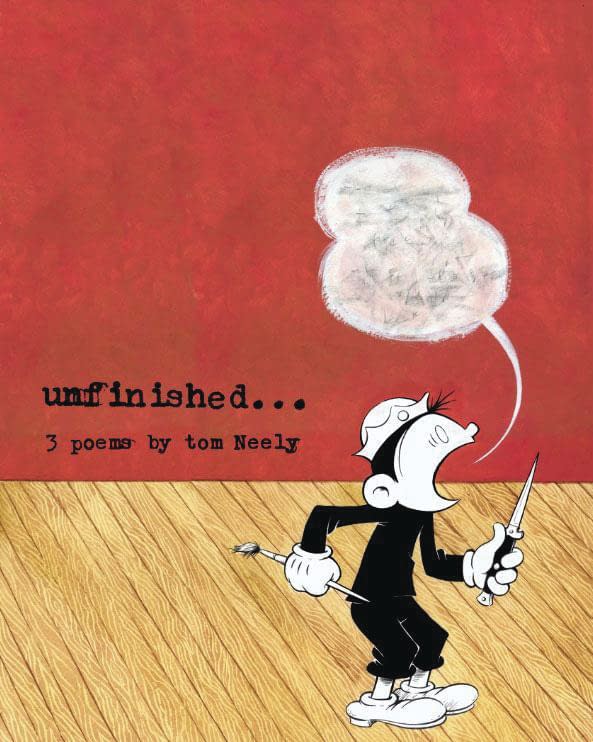 MAR181904
UNFINISHED SC 3 POEMS
(W/A/CA) Tom Neely
A stunning collection of gorgeous one panel gag strips — humorous, sad, and deeply moving — by Tom Neely (Henry & Glenn Forever and Image Comics' The Humans) covering art, life, and grief from conversations with Neely's best friend and fellow cartoonist, Dylan Williams (Sparkplug Comic Books) who passed away in 2011. (STL079427) (C: 0-1-1)
SC, 5.5×7, 64pgs, FC SRP: $10.00
Enjoyed this article? Share it!