Sixteen Thoughts About Fifteen Comics – Deadpool, Supurbia, Captain America, Comeback, Wonder Woman, Clone, Hawkeye, Red Hood And The Outlaws, Catwoman, Journey Into Mystery, Wolverine And The X-Men, Batwoman, Iron Man, Judge Dredd and The Indestructable Hulk
In Deadpool #2, the revived zombie President Kennedy cops to killing Marilyn Monroe… In Supurbia, Lois Lane gets all huffy with Superman for running off with Wonder Woman. Well, you know what I mean. In Captain America, we get a Green Skull… well, we have a Red Hulk, why not? Actually snark aside, while I like the man a lot, I've never really got on with Rick Remender's writing. Even while the likes of X-Force and Fear Agent was being praised, it left me cold. But Captain America #1? From the young Steve, to a big superhero scene, to domestic mundanity to a parallel universe, it's wall to wall entertainment. And I can't say that Jr Jr doesn't help… Commercial, practical time travel opportunities in Comeback #1. Sweet. In Wonder Woman, we get a Palestinian goddess of… well… Twitter it seems, according to this panel. Maybe they could have a GI Joe teamup with Hashtag? Clone #1 takes Juan Jose Ryp's incredibly detailed gore and slightly softens it. Gives people more of a sheen, greater homoeroticism, more feathering, more subtlety… and then rips someone;s guts out and spills them all over the floor. So not too much has changed then. That should have hit the mark, Hawkeye. If you weren't as dumb as an ox…
A Star Trek reference to begin and a Star Wars reference to end, Red Hood And The Outlaws flips from one to the other, before revealing itself as a Death Of The Family crossover issue! Sneaky!
Catwoman appears in Whoops! There Go My Clothes Again! at the hands of the Joker. Even in the Marvel Universe, comics are rotting the brains of the children of the gods. Okay, there's no Kid Loki, but there is… …an intro page in the manner of Shaft! So that will do for now. Wolverine And The X-Men goes to the circus, in a homage to the early Arcade issues of Uncanny X-Men, with the teachers performing in the Big Top. But, for once, it's not about them. There is someone else amongst the Hellfire Creche with a history of their own… JH Williams III, amongst the many amazing tricks he's played in Batwoman, has found ways to distinguish people and places that go beyond the usual different hair colour and jawline. In Wonder Woman he has given us a clear line, bold, character. In Batwoman, we have more subtle shadings. The giveaway is that Wonder Woman's lips are drawn, Batwoman's are painted on. But Pegasus gives us a third style, here portrayed as a rotting cowboy zombie, with every line reminiscent of the work of the late Joe Kubert, a master of this form. Wonderful. As promised the modular Iron Man. Balancing your abilities, choosing one to sacrifice another, against the second of five levels to retrieve Extremis. If they don't make a video game off this, they are missing a trick, it's all laid out for them…
An American Judge Dredd gives us a glimpse of one of his many children…a rather familiar Robocop. And Bruce Banner lays oyt his plan for the Hulk. Which seems a little more sane than the last version. So how will it go horribly, tragically wrong, this time? And can we see a SHIELD/Horizon Labs crossover in the offing?
Since I'm in a scanning mood… here's something I got from my seven year old daughter this morning. I'm a happy daddy…
Comics courtesy of Orbital Comics, London. ---
---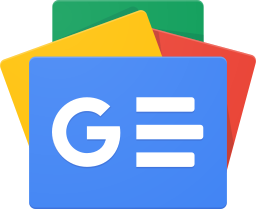 Stay up-to-date and support the site by following Bleeding Cool on Google News today!