Titan To Publish The Death Of Stalin Ahead Of The Armando Iannucci Movie, Announced At ComicsPRO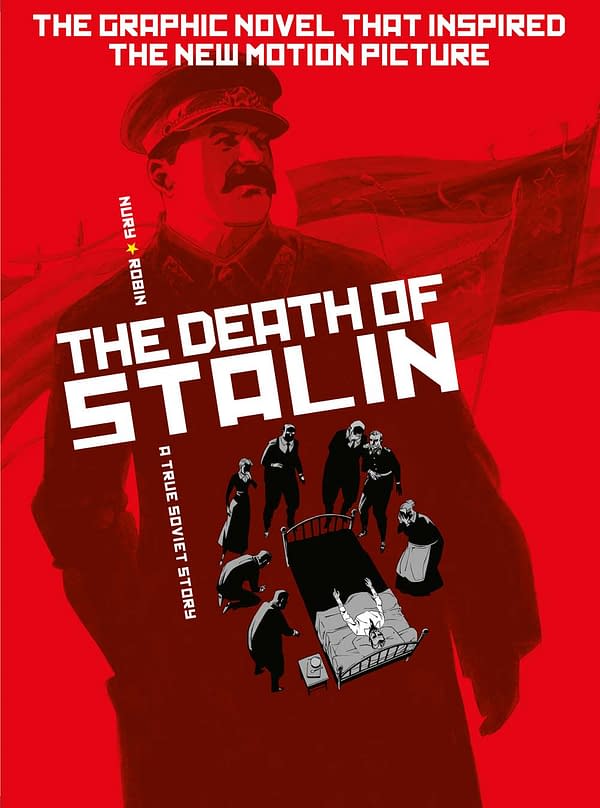 Titan Comics announced at ComicsPRO today they will be publishing Fabien Nury and Thierry Robin's graphic novel, The Death Of Stalin in English, which was filmed last year by The Thick Of It's Armando Iannucci to be released in cinemas later this year.
The movie stars Steve Buscemi, Simon Russell Beale, Jason Isaacs, Michael Palin and Jeffrey Tambor. So it' might b a good idea to get the original version back out there.
The Death Of Stalin is the story of a dictatorship plunged into madness. And it's all based on truth. Joseph Stalin, the "Father of the People," the man who reigned in absolute power over the people of Russia, had a stroke in the middle of the night on March 2nd 1953. He was declared dead two days later. Two days of fierce competition for the supreme power, two days that encapsulated all the insanity, the perversity and the inhumanity of totalitarianism.
Published in English for the first time, The Death Of Stalin will by out in the autumn.