Titans Annual #2 Review: Mallah and Brain Forever
[rwp-review-recap id="0"]
Victory is at hand for the Brain. His cognitive capability is reaching its full potential, and he is on the cusp of the hypergenius. The Justice League has been pacified by the Brain's storms and robotic army. The only thing that stands in his way is Arsenal and Donna Troy of the Titans. These are gnats unworthy of his time, so he sends Monsieur Mallah to deal with these intruders.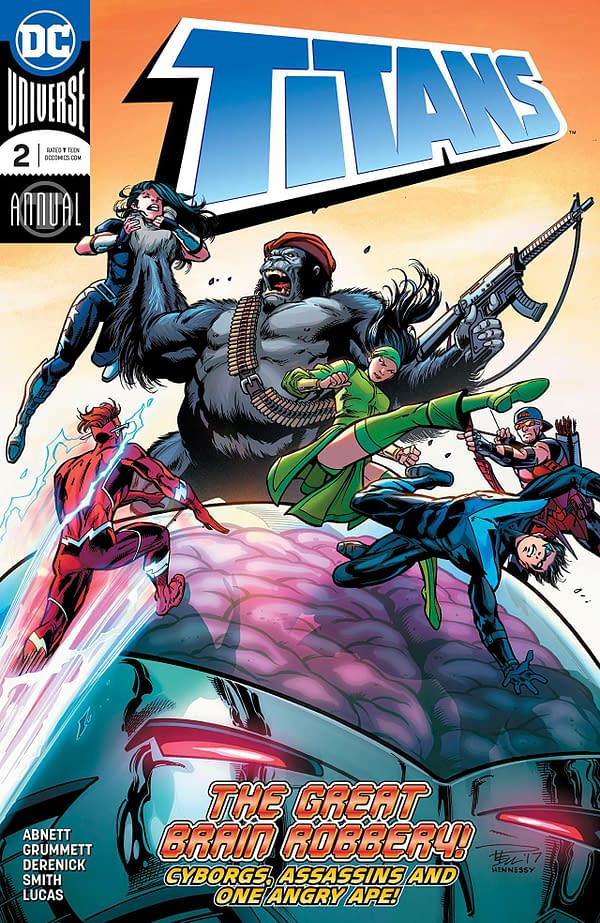 I have rarely been so invested in a comic book relationship as I am now in the one between the Brain and Monsieur Mallah. These two need to be together.
This story is a good example of a just solid superhero fiction writing. It admittedly doesn't throw anything at you which you wouldn't have expected. The Titans do reunite. Mallah does turn and help the Titans stop the Brain so that he can have is beloved back to him. Apologies are made between the heroes. A fairly sweet ending I given to the villains.
The dialogue between Arsenal and Nightwing is cocky and full of "I told you so's." It's entertaining. Mallah's huffing and puffing about Brain's distance and arrogance does veer dangerously close to the realm of melodrama, but it never fully crosses that line.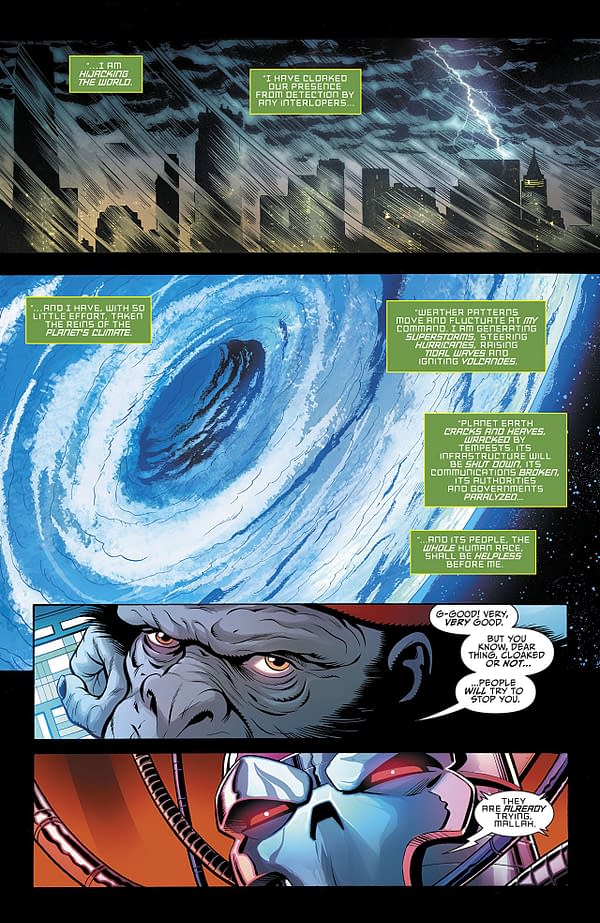 Tom Grummett and Tom Derenick split the penciling on this issue, and both halves look very good. Grummett brings a certain energetic and kinetic stylism to his with a decent amount of detailing and texturing. Derenick compliments it well with something that focuses more on expression and line detailing. Both look very good, and Adriano Lucas' work gives the book a great color balance that really pops off the page.
Titans Annual #2 finishes this arc as it should, with the Titans getting back together and Mallah and Brain mending their relationship. Grummett, Derenick, and the rest of the art team do great work on the visuals. Dan Abnett wrote a fun and compelling Annual for the Titans here. This one gets a recommendation. Check it out.
[rwp-review-ratings id="0"]
[rwp-review-form id="0"]