Tom King's Last Word About Batman in Batman Annual #4, Today, Requires Many New Writers (Spoilers)
Last month, Tom King said that the Batman Annual #4, out today with Jorge Fornes, would be his last word on Batman. Even though he has more tales to tell… but he managed to get quite a lot of them into this one.
Hell yeah. He's doing the next annual, which is sort of my ultimate thesis/last word on Batman, and he's doing one more issue near the end. https://t.co/ZZt0MjcLHg

— Tom King (@TomKingTK) September 22, 2019
Because today we see how. A series of stories of Batman's exploits, each set a day after another, with the first taking several pages, the second slightly fewer and so on, even as we see Batman go up against the fabric of reality and his nature as a fictional character.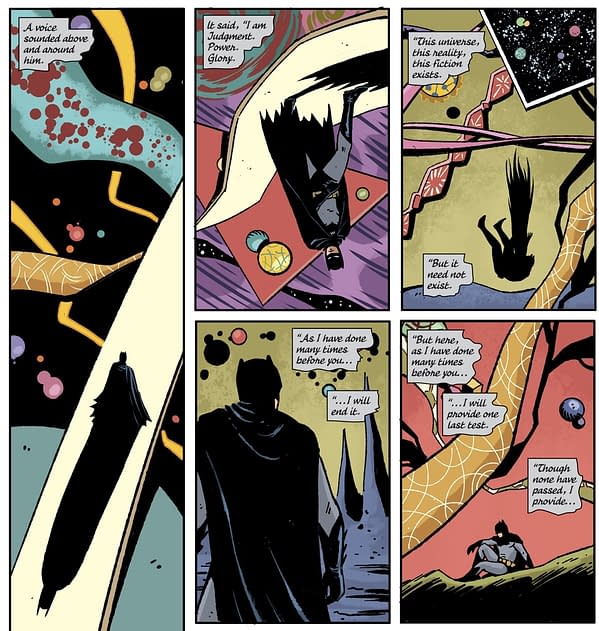 We rejoin him in tales of as westerns, sci-fi, detective, cowboy, mystery, horror, comedy, slice-of-life, family, psychedelic and a two-page ad for Snickers that, for the very first time, actually fits the comic book it is placed within.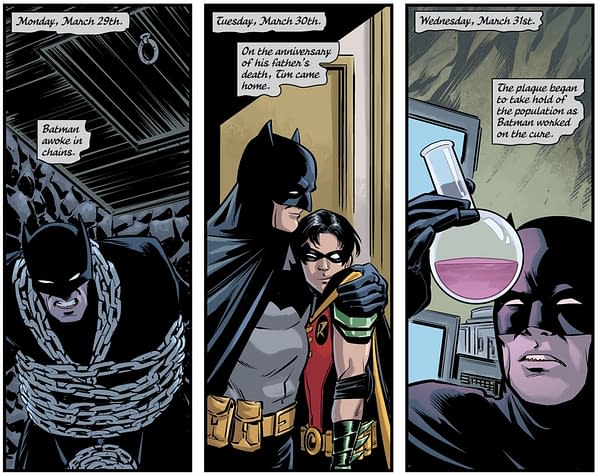 And as the comic continues, the stories contract… until we get just the dates…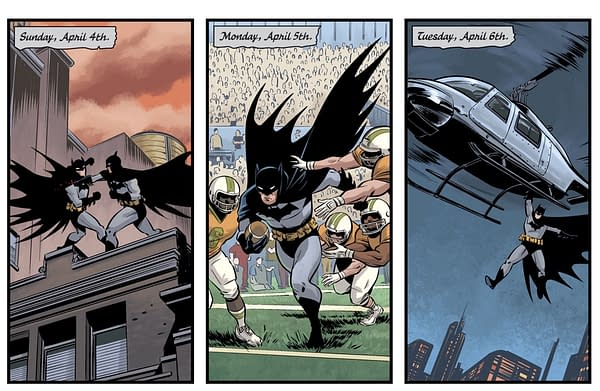 …letting Jorge Fornes carry the whole story, and letting the reader do the job of telling each one. That's right, Tom King has found a way of outsourcing his own storytelling abilities into our own brains, giving him a hundred thousand writers contributing to the success of this comic book. We should all demand royalties…
BATMAN ANNUAL #4
(W) Tom King (A) Mike Norton, Jorge Fornes (CA) Lee Weeks
Now features art by Jorge Fornes and Mike Norton and a new story: What's it like to be Batman from day to day? What are the challenges that the Dark Knight Detective faces? From thieves to marauding monsters, writer Tom King takes us across the gamut of experience to show the vast scope of what it takes to fill the Batman's boots…and then what it means when he goes back home.In Shops: Oct 30, 2019
SRP: $4.99