X-Men Red #7 Review: Abominations in the Sea, Sentinels in the Sky
Atlantis is under attack by Cassandra Nova. She has sent Kid Abomination to destroy the city until he drowns. Jean Grey, Storm, Gentle, and Namor are on the scene to respond. Above the Atlantic, Trinary, Wolverine, Gabby, Nightcrawler, and Gambit are in the process of stealing the phone of the deceased British ambassador. However, one of the men aboard the plane is activated by a Sentinite and begins firing into the cargo hold. One of the bullets hits Trinary.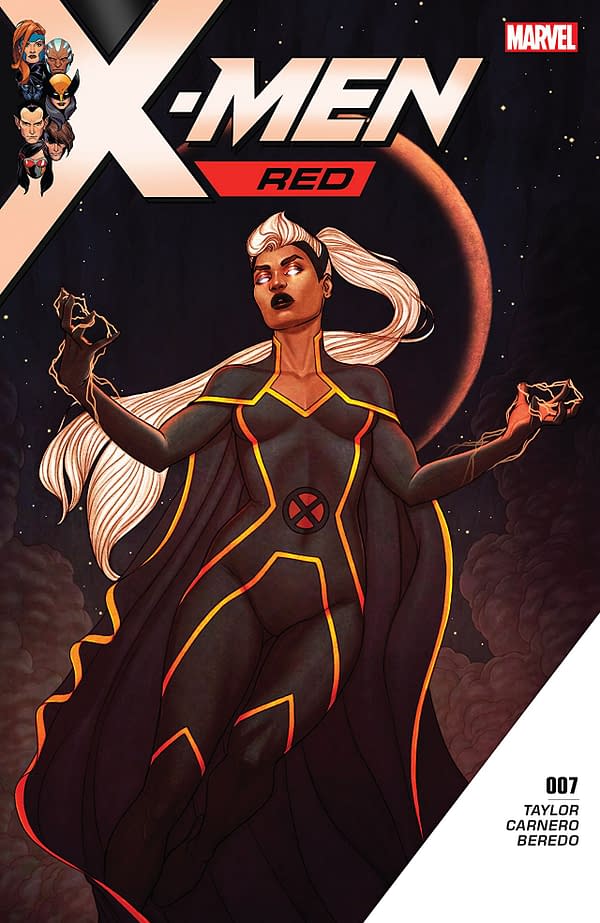 X-Men Red #7 continues its hot streak of quality. Tom Taylor and Carmen Carnero turn in another excellent installment of what I will continue to hold is the best X-Men team book currently on the shelves.
Action, tension, and conflict take the stage from page one. One group of X-Men must stop Kid Abomination's rampage while the other group try to access the ambassador's cell phone while keeping Trinary's Sentinel from crashing the plane.
There are a couple of hiccups. Namor is more passive in this comic than he has ever been before. The security team on the plane is far more understanding of the X-Men's actions than one would expect given the fact that the mission started as a heist. Neither of these problems sinks the comic though, even if that second detail requires a strong suspension of disbelief.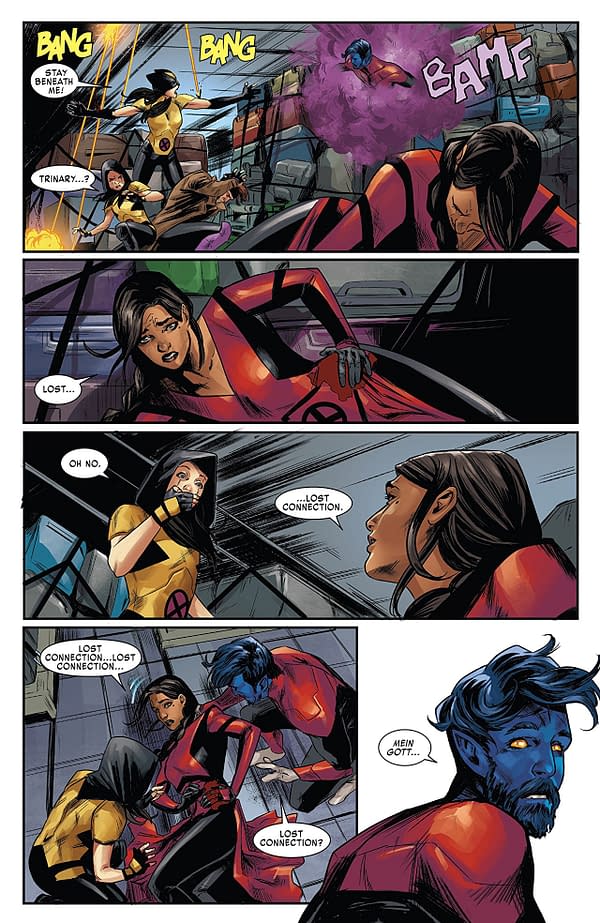 Carnero's artwork makes a strong showing once again, effortlessly playing with the twin settings of deep underwater and high in the sky. The characters themselves look great, and the action scenes are solid. I continue to enjoy the aesthetic of this crew's costumes. Rain Beredo colors the book well once again, giving vibrance to an already-energetic book.
X-Men Red #7 is another good installment to Tom Taylor's X-Men book. The book is exciting, the art is damn good, and the book earns itself another recommendation this week. Give it a read.