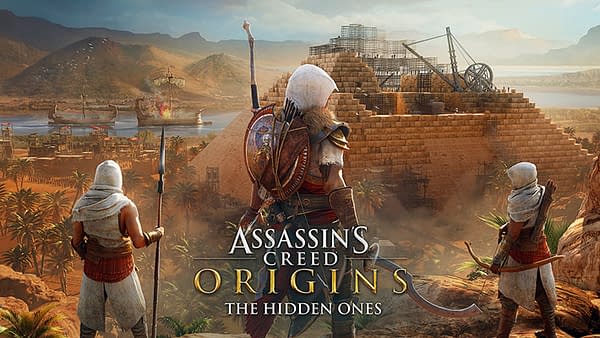 Finally, we have some news as to when we'll be seeing the first DLC pack for Assassin's Creed Origins, called "The Hidden Ones." Thanks to the Ubisoft blog, we know that The Hidden Ones will be coming sometime this month alongside a title update to add more game content. The title update will include a quest celebrating the arrival of The Hidden Ones, an update to the Heka chests item pool which adds items from the Nightmare, First Civilization, Gladiator, and Wacky packs to the pool. Oh and we get a new option to sell out fits at weaver shops.
As for The Hidden Ones itself, the features a clash between Bayek, the Assassins, and the Romans who have moved into an all-new region on the game map. Along with the "vast new story" of The Hidden Ones, we'll also be getting a level cap increase from 40 to 45. The Hidden Ones will be available for download to all Season Pass owners. Otherwise you can pick it up a la carte.
And Trial of the Gods has returned with a new schedule. Anubis is back right now, and Sobek will be coming at the end of the month. The full schedule is below:
Anubis – January 9–16
Sobek – January 23–30
Enjoyed this article? Share it!