Magic: The Gathering: On Urza, Phyrexia, And A Legacy Of Vengeance
Welcome, fans of the history and lore behind Wizards of the Coast's premier trading card game Magic: The Gathering! When we last left off, Urza, an ambitious artificer with a newly-ignited Planeswalker spark, had bore witness to the corruption of Phyrexia, machinated by Yawgmoth and his grand, yet twisted, designs. Urza then and there swore vengeance on the artificial plane of existence responsible for the ultimate death of his brother, Mishra. Let's take the discussion from there, for, at last, Urza and Phyrexia's goals are forever intertwined.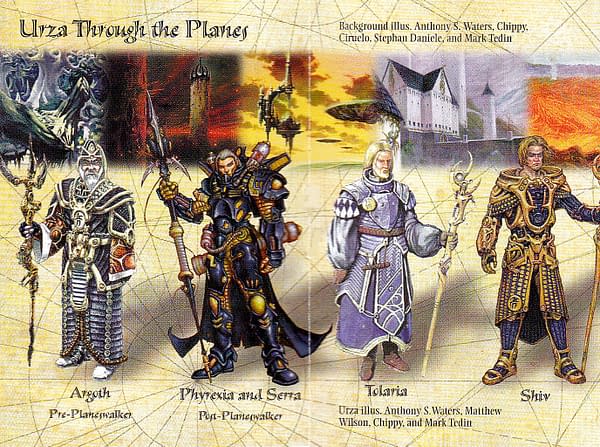 So, before we do that, a few given facts are necessary to state about the overall laws governing Planeswalkers at this time:
Planeswalkers were far more scarce in the Multiverse than they are now. The chance of a sapient being with a Planeswalker spark existing was approximately 1 million times less likely, and a Planeswalker's spark igniting was around the same amount less likely as well.
Planeswalkers were originally nigh-immortal. The only way to kill a Planeswalker definitively was to cut off its head and destroy the brain, much like the laws that govern some zombie films. Now, they're effectively very mortal and die quite a bit more often than the current canon would have one believe.
Planeswalkers were capable of shapeshifting at a whim, to mask their identities. This may explain the discrepancies between Urza's visualizations, as noted above. This was not anything rare for a Planeswalker; it was just something they could simply do.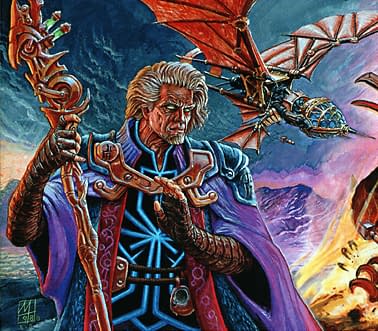 Anyhow, Urza's goals of destroying Phyrexia for corrupting Mishra seemed to line up quite a bit with Yawgmoth's goal of enacting his revenge on Dominaria for its misgivings against him. Revenge seems like a real issue in Magic: The Gathering, and we have seen this play out in many later stories. The topic of revenge always seems to end up with characters enacting vengeance, receiving their "just desserts" for what they've done to enact it. Yawgmoth and Urza are both, at this point, destined on parallel paths to ruin.
Did you appreciate this aside? We will be digging into our regular storyline synopsis soon, but for now, this is a good resting point. The storyline only gets more and more twisted from here, folks. As always, let us know what you think in the comments below.
---
---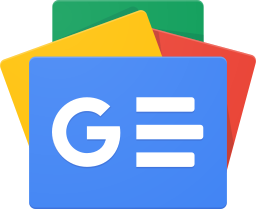 Stay up-to-date and support the site by following Bleeding Cool on Google News today!