Battlefield V's Grand Operations Feel Like Really Long Squad Mode Battle Royale Matches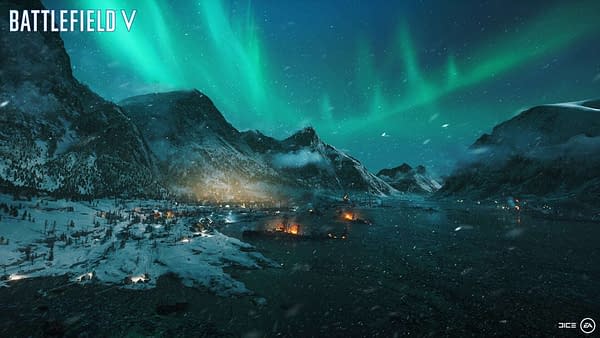 The Grand Operations mode was playable at EA Play this year, and while they're supposed to be these lengthy strategy matches, they honestly feel a bit more like squad mode Battle Royale than anything else. Okay, sure, they're epic multi-day strategy matches, but the massive scale of them does feel a bit Battle Royale-esque. You've either got to work with your squad, or die, and the maps are large enough that you might feel lost, though, at least during the EA Play demo, you'd be forced to stay in a certain area near your objectives. Sort of like the narrowing eye of the storm that most Battle Royales use.
Though you can die multiple times, so perhaps its just the flood of Battle Royale games that made us see the similarities.
While the multi-day strategy aspect is fascinating, and you can lose a day or two but still ultimately win the match, the games were incredibly long. You've got to wonder just how popular the mode will be given the fact that each match takes about 30 minutes. While that's nothing in terms of MMO dungeons, it is rather long for a multiplayer shooter game mode.
Now, the playable E3 demo during EA Play was pretty darn unstable, only available on PC, and in need of some rebalancing before release. While I'm skeptical of how well the mode will do overall, it is a pretty interesting experiment for Battlefield V to take. Especially when the game will have its own dedicated Battle Royale mode.
I suppose we'll just have to wait until launch to find out.