Bigben Interactive Brought "Farmer's Dynasty" To E3 This Year
At E3 we paid a visit to the folks over at Bigben Interactive on the main floor to check out some of their new games, including Farmer's Dynasty. Farming games have really taken off the past few years so this is their version of the genre to jump into the hype. This particular version developed by Toplitz Productions isn't entirely focused on realism and is more centralized around the effort and the life of a farmer. In fact, a lot of what you do in the game is more about managing the farm and working with the town in a way that's similar to The Sims. But unlike the Sims, you actually have a bunch of stuff to do in order to maintain the farm and keep from going poor. There's no focus on name-brand tractors or anything like that. You start off on an old farm with a rusty tractor to do some work, and as you make improvements you earn money to do more like buying land and picking more profitable crops.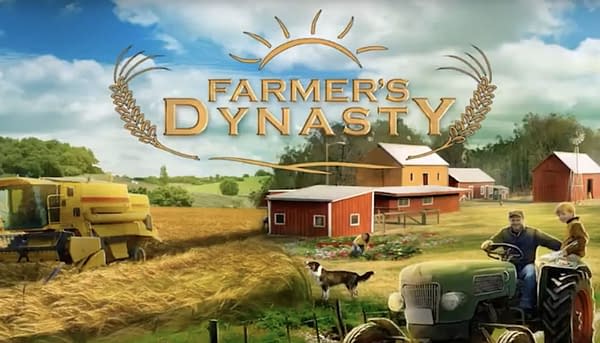 The demo we tried out mainly had us working on the farm and very little of the social aspect within the game, but it does have a strange appeal to being an actual farmer somewhere in the world rather than just fulfilling farming missions like some of the other games in the genre do. However, it is a demo and we ran into a couple of issues that need to be ironed out. Farmer's Dynasty is in Early Access on Steam if you'd like to try it out while we wait for an official release date from the publisher.