Capcom Brought The Snow With "Monster Hunter World: Iceborne" At E3
We paid a visit to the Capcom booth during E3 for an appointment, where they immediately took us to a demo for the new Monster Hunter World: Iceborne addition. Myself and a group of three other journalists were thrown into the deep end of the latest expansion as we were told only a couple of things we needed to know, shown our gear, and then had to make our way out to deal with it. The first mission we went on was to deal with the Banbaro, which if you look at the pictures below, is the one who looks like a giant moose. This guy was pretty easy going once we got the hang of his patterns, which involves charging at us with his horns, stomping on us with his hooves, and rolling a giant boulder at is with his head. All of us were up to the challenge, and while myself and one other writer were a bit rusty, we were able to slay the beast in short order and claim our prizes.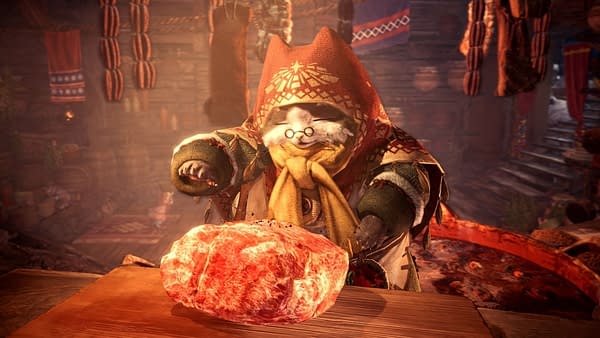 As for the second mission, that's where we got our trash handed to us. After restocking and checking in at the new base camp in Hoarfrost Reach called Seliana, we made our way out to track down a familiar for to the Monster World series with Tigrex. This guy was massive and quick and posed a much greater challenge to hook onto and deal damage. He was more of a bucking brute who came in with three quick attacks in a row. if you didn't dodge, you were done in an instant and had to respawn at camp. Dealing with him was the bane of our existence during the entire demo as we all eventually fell to him. Not once, but twice! So be warned, brave hunters, this one is not for the timid. We will eventually see Monster Hunter World: Iceborne be added to the game on September 6th, 2019 for consoles and the Steam expansion be added sometime in the winter. For now, this is a thrilling addition that we were stoked to check out. But again, not for the weak to play!