Bluepoint Games Is Teasing A "Big" Remake For PlayStation 5
Bluepoint Games could have something big up its sleeve for the PlayStation 5.
Bluepoint remakes games like Shadow of the Colossus, Gravity Rush Remastered, and Dark Souls: Remastered. In an interview with WIRED, Bluepoint president Marco Thrush mentioned that, as far as titles in development for PS5 go, the team is "working on a big one" right now.
"I'll let you figure out the rest," continued Thrush.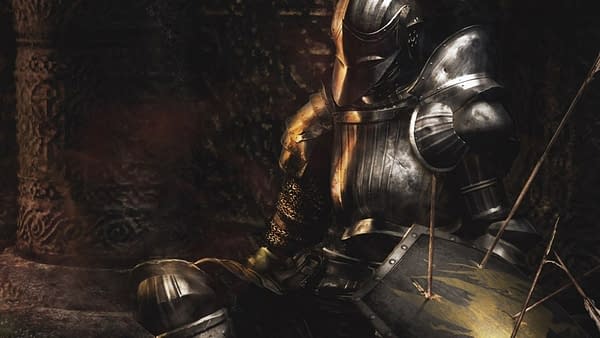 Given that the announcement came bundled in an exclusive look at the PlayStation 5, it makes sense that this next title should be a big game for the company. Fans are thinking it could actually be a remake of the classic Souls title Demon's Souls. Ever since Dark Souls: Remastered launched in 2018, it's a remake fans have been waiting for. Souls creator Hidetaka Miyazaki has even gone on record stating that he would appreciate a remaster "done right" by another studio in terms of Demon's Souls.
Bluepoint previously took to GDC back in April 2019, with technical director Peter Dalton commenting on the group's next product. According to Dalton, it would be a "re-envisioning" of a title instead of a remake or remaster. This points to something that could be similar to what the item did with Shadow of the Colossus. From Dalton's description, it sounds like the game would be re-envisioned on a larger scale than that, though.
It's unclear at this point what Bluepoint has its hands in, but we'll probably have an idea soon enough. With the PlayStation 5 slated for release by holiday 2020, there's plenty of room between now and then for supposition, though. There are a plethora of games Bluepoint could be working on. We'll just have to try and figure out what they are.