Brittany's 2019 Games of the Decade: Tetris Effect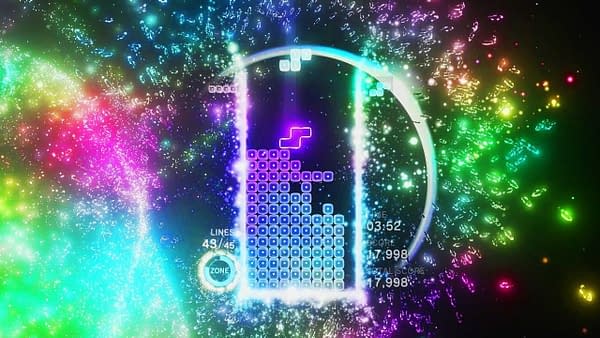 When it comes to choosing the games that defined the decade for me, it's always difficult to look back on and remember exactly which titles ended up becoming the ones that would eventually change my perspective as a gamer. But 'tis the season for gathering some of my absolute favorite titles, and gushing over exactly what made them so important to me in the first place. Rather than boring everyone with a list that seems to scroll on forever, I've decided to break up some of my choices into individual entries for your entertainment.
Strap in. It's going to be a wild ride.
Tetris Effect
If there was ever a perfect blend of brilliant hues intertwining with uplifting music and transcendent visuals, it would be Tetris Effect. Perhaps that description doesn't make sense, because we're describing a Tetris game here. How exciting could arranging colorful blocks really be? It's an addictive puzzler all its own, a classic, no less.
But somehow Monsters and Resonair, thanks to Tetsuya Mizuguchi's help, made a hypnotic and powerful visual journey that pulls you in and mires you in a near trance-like state until you're piecing colorful blocks together while astral dolphins swirl around you, rainbows bloom into view, and fire lights up your peripheral vision. If you think it's "just Tetris," you've got another thing coming.
Then again, anything Tetsuya Mizuguchi touches turns to fantastic, so maybe he'll turn his attention to Fortnite next. I just might be more inclined to play it more then. You never know.