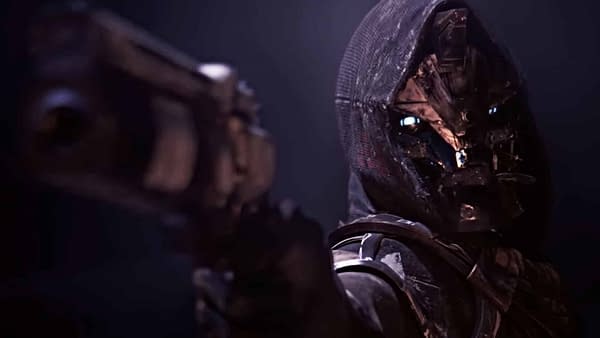 Bungie has detailed the changes coming to Destiny 2's hybrid PvP/PvE game mode Gambit for the Season of the Drifter. Most of the updates coming for Gambit are quality of life fixes.
From the Destiny blog:
To get Gambit primed for the Season of the Drifter, we have been working on some Quality of Life improvements We're changing the way this little game is played, based on our own experience as players and a lot of feedback that we've collected since Forsaken launched. Today, Senior Designer Robbie Stevens is speaking on behalf of the team to take us through the changes you can expect on March 5.

Robbie: As we build on the Gambit theme in Season of the Drifter, we want to make sure to address some of the top feedback items for the base activity. Below is a sneak peek of changes we've made based on the community's feedback. Expect more details and additional quality-of-life changes for Gambit when Season of the Drifter drops on March 5.

Changed the third round of Gambit to a Primeval rush sudden death. This will speed up Gambit matches overall and add a change of pace to the final round.
Overhauled how we choose the invader spawn location and increased the number of invader spawn points for each map. This should greatly reduce the chances of spawning very near or in direct line of sight of an enemy Guardian.
Implemented Idle Protection which means that players that remain dormant for too long will not receive end-of-match rewards or Infamy points.
The Triumph "Light vs. Light" can now be progressed by killing any Guardian using a Super, not just invaders. This makes attaining the Dredgen title a less daunting task.
Adjustments to Blocker types by deposit tier:

Small Blocker = Taken Goblin with less health than the previous Phalanx.
Medium Blocker = Taken Captain with more health than the previous Knight.
Large Blocker = Taken Knight with more health than the previous Ogre.

These changes arrive with the Season of the Drifter. To get you ready for the change in seasons, we're enabling Triple Infamy for the final week of Season of the Forge.
Enjoyed this article? Share it!