Would you like to beat the ever-living frosting out of each other as a bunch of pastries? The Cake Bash might just be your game. Coatsink and Hot Tea Frog have developed this multiplayer brawl-for-all where you are different pastries and confectionary treats battling each other for supremacy on the bakery checkout. The game is actually pretty fun to look at as you can see from the trailer below. Now you can try it out for free as part of the Steam Summer Game Festival, as the developers have made the demo available for you to download starting on June 9th. The new demo includes local multiplayer for up to four players and showcases four game modes, which includes two never before seen minigames with Fork Knife and Campfire. You can read more about the game below as you will have a chance to try it out next week. No word on a release date yet or how long the demo will be available.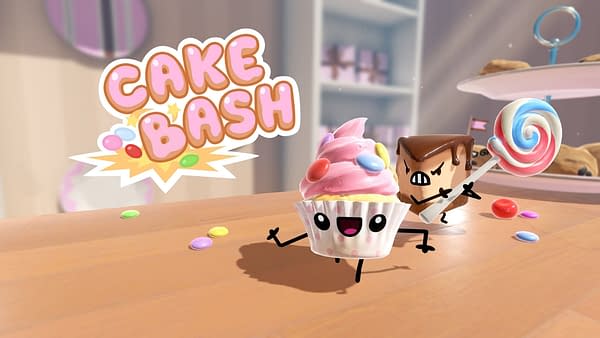 Fight to be the tastiest cake in Cake Bash! A frantic four player party game where adorable drawn-to-life cakes beat the crumbs out of each other. Pick your favourite cake and battle in a variety of lifelike arenas with unique goals – cover yourself in sweeties or hurl fruit into a pie, there's plenty for everyone! To cool down, try an assortment of minigame treats – roast perfect marshmallows, pipe the finest frosting, or be the last flan standing in Fork Knife. Guide your cakes through the bakery as they dress to impress the customer in Get Tasty! Buy delicious toppings in a series of games to be the chosen one… You could also just play your favourite mode again and again, it's up to you!Compete on the same screen, find challengers online or battle well-baked bots. It's time to get out of the oven and into the fray!
Enjoyed this article? Share it!