Castle of Heart's First Major Update Tweaks Character Animations, Combat, and the Tutorial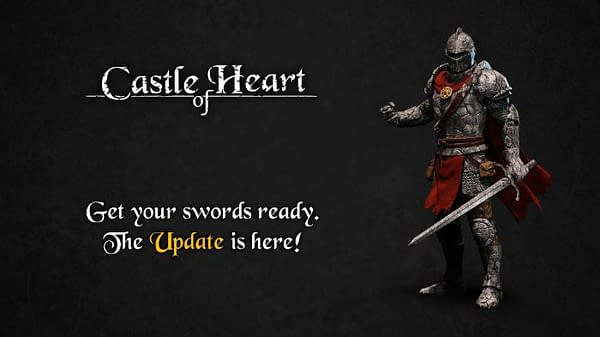 Since the launch of Castle of Heart, the development team at 7levels has been browsing through tons of player feedback to determine what fixes were most needed for the game's first update. And now it is finally time to see how much that work paid off. The game recieved its first major update today, which brings changes to the in-game tutorial, character animations, combat, game balance, and a host of bug fixes.
The update is available for download now, and for those who haven't picked up the game yet, it's on a special update promotion. You can pick up Castle of Heart today for $13.49 USD on the Nintendo eShop.
You can check out the changes below: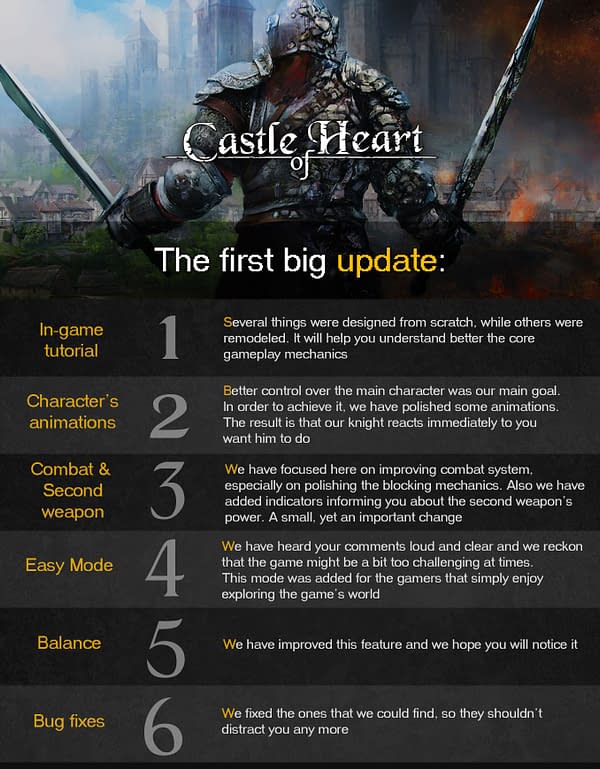 The full list of changes made to the game (in case you can't see that infographic above) is as follows:
In-game tutorial – several things were designed from scratch, while others were remodeled. It will help you understand better the core gameplay mechanics, like leveling up and the use of power-ups
Character's animations – better control over the main character was our main goal. In order to achieve it, we have polished some animations. The result is that our knight reacts immediately to you want him to do (like jumping, punching, shooting, picking up weapons and so on)
Combat – we received a lot of feedback on that, so we have focused on improving it, especially on polishing the blocking mechanics
Second weapon – by popular demand, we have added indicators informing you about the second weapon's power. A small, yet an important change
Easy Mode – we have heard your comments loud and clear and we reckon that the game might be a bit too challenging at times. This mode was added for the gamers that simply enjoy exploring the game's world
Balance – we have improved this feature and we hope you will notice it
Bugs – we fixed the ones that we could find, so they shouldn't distract you any more
And even though the game's just gotten a major overhaul, 7levels are still hoping to get player feedback on the changes so the game can continue to perform at its best going forward.