Check Out 20 Minutes Of New The Last Of Us Part II Gameplay
The Last of Us Part II is finally on its way to eager PlayStation 4 owners in mid-June. That means Sony has been pumping out new looks at the game's mechanics and narrative. During a lengthy State Of Play broadcast, game director Neil Druckmann introduced some new footage and several bits and pieces of information that was previously unknown.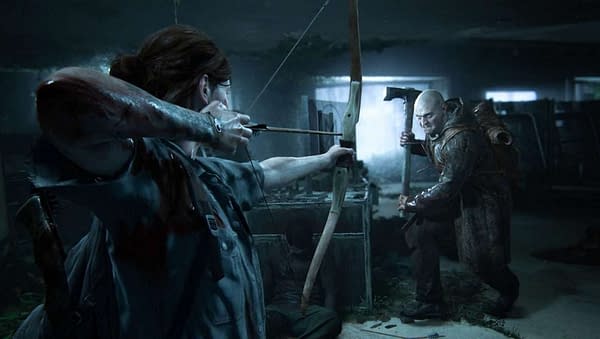 During the video, Druckmann reiterated that the story is set mostly in Seattle, as it spans "multiple seasons and climates." It will explore a conflict between two warring factions as Ellie deals with a deeply personal traumatic event, all brought to life thanks to the Naughty Dog engine. The game also includes some of the "largest environments" the team has ever created. Flooded streets may require a boat, and some areas may find you traversing them via horse. You can check out The Last Of Us Part II footage in its entirety below if you're intrigued (and you very well should be!). There's a lot going on, and the game looks like a massive expansion from the original.
"Our goal is to create unparalleled attention, coupled with deep systems that give you greater control and influence over your journey," said Druckmann in the video. "As you play you'll be able to invest in the broad collection of crafting items, weapons, and player upgrades through training manuals scattered throughout the environment and by scavenging for ingredients. These skills and upgrade manuals cater to a variety of play styles, and the choices you make will create your own distinct experience. We also wanted to extend that agency and personalization to your weapons through our new workbench system. Scavenge for parts to modify and improve your weapon's performance and attributes, all of which are visualized and become part of your character."
The Last Of Us Part II is set to debut on June 19 for PlayStation 4. Be sure to preorder now if you're ready to embark on this new journey.