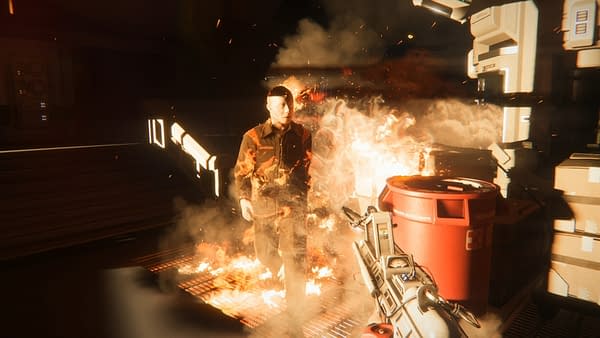 One of the best Alien games out on the market, Alien: Isolation, is now on Nintendo Switch.
The Switch version of Alien: Isolation comes packing all previously released downloadable content, and its available via the Nintendo eShop in case you need some extra-spooky scares now that it's Halloween.
If you haven't yet embarked on this harrowing journey, it follows Amanda Ripley, Ellen Ripley's daughter. As a new Weyland-Yutani employee, Amanda heard that the Nostromo's fight recorder has been retrieved – the same one her mom was on. She heads to the trading station Sevastopol. Once there, there's something menacing prowling around. Of course, you know what it is, and why she has to high-tail it out of there.
Leaving isn't an option, though. Instead, Amanda has to stay and stick it out. That means you have to avoid a bloodthirsty xenomorph at every turn. Also, it loves to stalk you every step of the way. What can you do? Try your very best to avoid it, of course. That's about all you can do.
Alien: Isolation is already available on Xbox One, PlayStation 4, and PC (via Steam). But if you want it on Switch, it's a great game that can undoubtedly scare you on the go, if you're into that. Happy Halloween and all that!
Enjoyed this article? Share it!