Crusader Kings Barely Launched a Kickstarter and Already Got Funded
Well, that didn't take long, now did it? Free League had barely launched their Kickstarter for their upcoming board game Crusader Kings yesterday, and today the project is already funded. We're talking Zombicide-level of quick funding where they didn't even need to do much campaigning. They announced it was launching and within 24 hours, they got their money. When the project was first launched, the company was looking for a very specific number to the tune of $57,124. As of the moment, we're writing this post, they're nearing $150k as they're on par to getting triple what they asked for before day's end, and they still have 29 more days to go.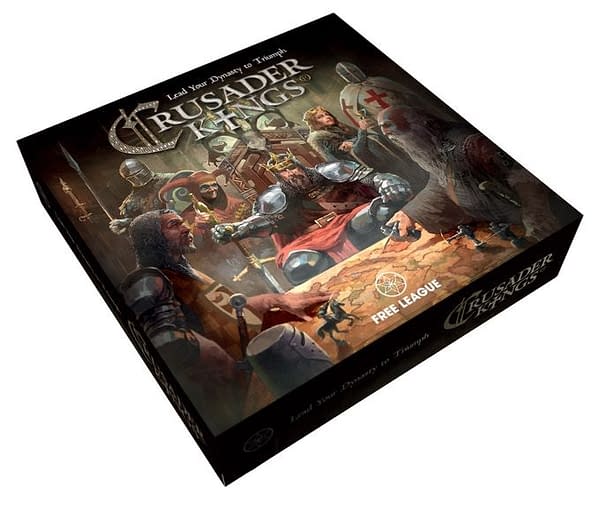 If your Kickstarter is on a roll, obviously it's not going to stop, so look for Free League to possibly add more tiers of donations or rewards in the future to keep the campaign rolling for the next month. This is a pretty cool accomplishment as a lot of board games tend to suffer through the wait of backers and usually don't get their full funding until near the end. So now with the primary focus tucked away, all the developers need to do is focus on bonus content and planning their primary goals with the knowledge they'll have the cash to do it.