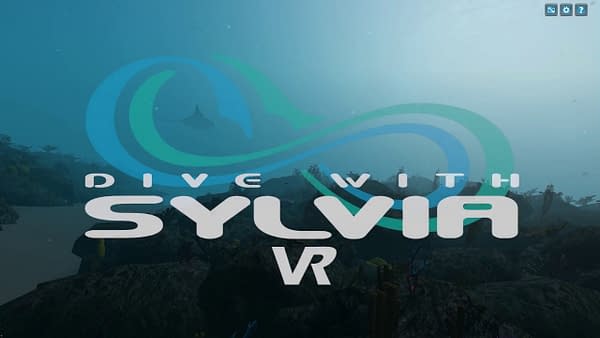 As part of their partnership with Mission Blue founder Dr. Sylvia Earle, Cascade Game Foundry has released a five-minute VR scuba experience called Dive with Sylvia VR. The VR experience is essentially an on-rails theme park ride through a reef in Belize, and while many of the fish encounters you have on the dive are randomized, there are a few set features that everyone will come across — like a manta ray sighting and three separate whale sharks. Yep, three whale sharks every single time. The only other way to get that experience is to hop in the whale shark tank at the Georgia Aquarium in Atlanta.
Honestly, the weirdest part of the experience was sitting in a chair for it. You don't dive upright, but no expo demo is going to have you lay flat on your stomach, and because its on rails, you do no swimming. Which makes for a weird dive experience, but its enjoyable regardless. The marine life more than makes up for the mental disconnect.
Just like with Infinite Scuba, Dive with Sylvia VR is a real dive site tour with real wildlife: accurate corals, reef fish, sea turtles, groupers, even a whale shark.
The experience was nominated for the Best Travel/Tourism VR Experience award at VRFest Las Vegas 2017, and is essentially a small slice of Infinite Scuba, the experience was created to draw attention to the Mission Blue booth at Earth Day TX, and was then brought around to various shows like UN Ocean Conference, World Oceans Fest, International Marine Protected Areas Conference, and DEMA. The public release is actually a bit of a social experiment. All of the money raised by sales of Dive with Sylvia VR will be donated to Mission Blue, Dr. Sylvia Earle's ocean-awareness non-profit.
You can pick it up on the Oculus store or check out the announcement video below.
UPDATED: There are actually only two whale sharks in the experience, not three. Though you might see a third shark – a hammerhead shark makes a semi-random appearance and there's also the possibility of a rare white-tip reef shark. A previous version of this report indicated there are three whale sharks. We apologize for the error.
Enjoyed this article? Share it!