The next event for PlayerUnknown's Battlegrounds is going to have you running like hell and exploring your favorite run-down homes. Dodgebomb is a new event where there will be three 10-person teams that will be thrown randomly into Erangel armed with only a few select items. Those items are 20 frag grenades, a Molotov, level three gear, and a frying pan. This is a War Mode event, which means respawns happen every 30 seconds, but the main playing point of the game is that there are only deaths, no knock-downs, so once you're dead you are out and can't be saved.
We have the full schedule and rules for you below, best of luck to you all!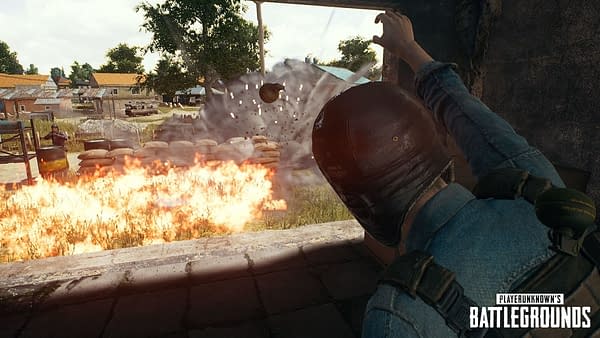 EVENT SCHEDULE

STARTS: Aug 9, 7pm PST / Aug 10, 4am CEST / Aug 10 11am KST
ENDS: Aug 12, 7pm PST / Aug 13, 4am CEST / Aug 13 11am KST

AVAILABLE QUEUES

10-man squads on Erangel
NA/EU/AS: TPP & FPP
KR/JP/SEA/OC/SA: TPP

RULES

Dodgebomb is a War Mode event.
30 Players across 3 teams on Erangel.
Players spawn with 20 frag grenades, a molotov, lvl 3 armor, and a frying pan.
Knock-downs are disabled. When you take lethal damage, you die instantly.
Killed players respawn in planes that fly by every 30 seconds.
Eliminating an enemy earns your team 3 points.
If no team reaches 100 points before the time limit, the team with the most points wins.

OTHER EVENT RULES

10-person squads only. Auto-matching on.
No weapons or vehicles spawn in the world.
Weather is Sunny
Red zones are disabled
Killer spectating is disabled
Care packages are disabled
Friendly fire is disabled
Enjoyed this article? Share it!