Don't Lose Your Head in the Colorful "Headsnatchers," Out Next Month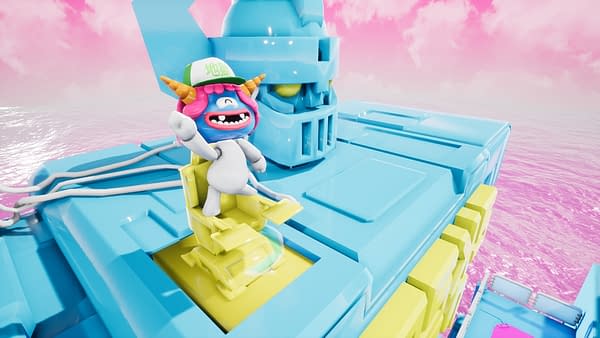 Don't lose your head, but Iceberg Interactive and IguanaBee's colorful new game Headsnatchers is coming next month.
The game is about to hit both Switch and PC on November 7, as IguanaBee just announced. There's no official word on when the PlayStation 4 version will drop, but it's apparently still coming.
This neon-tinged party game has you selecting your head from a over 100 different ones and keeping it from being plucked off. You do the same to your enemies. Everyone's just trying to steal each other's heads, and that's basically the game. Snatch a head, and earn points. You can play online or offline across four game modes and 25 unique levels.
Here's what our own Gavin Sheehan thought about it after giving it a try at PAX East 2018:
"There's nothing super technical about Headsnatchers, it's basically stupid fun. And really, sometimes that's all you really need to enjoy yourself. I had a blast playing this game with some random opponents from the floor and I think it could be an awesome indie title when it hits this year."
Stupid fun sounds good to me, because I'm the same person who spent real money on Kim Kardashian: Hollywood and didn't blink an eye.
Now you can try it out for yourself on November 7 for Nintendo Switch and PC. Rad! Just don't let the wait give you a headache. I'll be here all of 2019, folks.