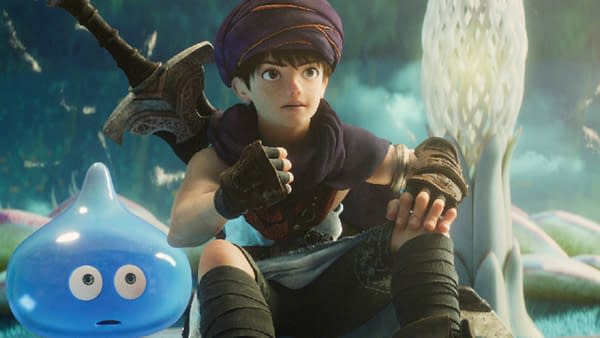 Dragon Quest is about to get its own Netflix special next month, and you're invited to check it out.
You'll be able to stream Dragon Quest: Your Story starting on February 13, 2020, which is great news for fans of the popular RPG series.
Based on the story of Dragon Quest V, it follows a young man named Luca who works to save his mother, with the help of his slime friend Bianca and another woman named Flora. Of course, there's always something sinister in the way, and they'll have plenty of obstacles keeping them from succeeding, as is the Dragon Quest way.
If you're a Netflix subscriber, you can tune in to catch the film as soon as it drops on Netflix that day. Early reactions to the CG movie have been mixed, but many have been a bit upset about the way it ends. You'll have to come back and let us know what you think when you've had a moment to check it out. We're certainly curious about the way things are going to play out.
Enjoyed this article? Share it!