"Dual Universe" Moves Into Alpha 2 With New Industry Additions
Novaquark has released the Alpha 2 phase of Dual Universe into the game, with new content and improvements that bring about the rise of industry. The company released a new video and some details about the addition as the game, which technically is still in development and hasn't seen a full release to the public, but are offering the current build to anyone who wants to try it for $60. You can read more about it here and check out the trailer showing off how your space trash becomes space cash in their sci-fi MMO.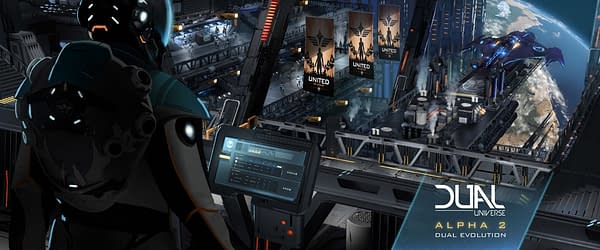 With the introduction of this Industry gameplay, players are now able to build their own fully-functioning factories to mass-produce goods. Just like in the real world, this empowers them to build complex production lines and optimize their efficiency in order to increase their profit.

Industry isn't where Alpha 2 ends, though. Dual Universe now offers an in-depth Talent system, which allows players to develop their character as they acquire new skills. Furthermore, the Virtual Projector opens up even more creation options and makes it easier than ever for players to build from a template, importing existing 3D models as holograms to act as visual support. Couple this with graphical improvements – including luscious, volumetric clouds and a revamped water system – plus much more and you have one of the biggest Dual Universe updates yet!

"Alpha 2 is a major milestone for us and one we're really excited to get into player hands," said Novaquark founder and Creative Director Jean-Christophe Baillie. "I'm consistently blown away by the ingenuity of the community, so empowering them to run and expand the game's economy will take Novaquark one step closer to creating the first Metaverse."