Wizards of the Coast had a cool announcement at San Diego Comic-Con as they revealed a revised Dungeons & Dragons adventure with "Tyranny Of Dragons". This book may look new, but it has two adventure modules in one that you may have heard of before. This will be a single special volume re-release of the two-part adventure from 2014 as you'll be getting Hoard of the Dragon Queen and The Rise of Tiamat together in a single adventure. Not only that, the cover has received a redesign from Hydro74, and my does it look incredible with all five heads of Tiamat front and center. Here's a brief quote from the company about today's announcement.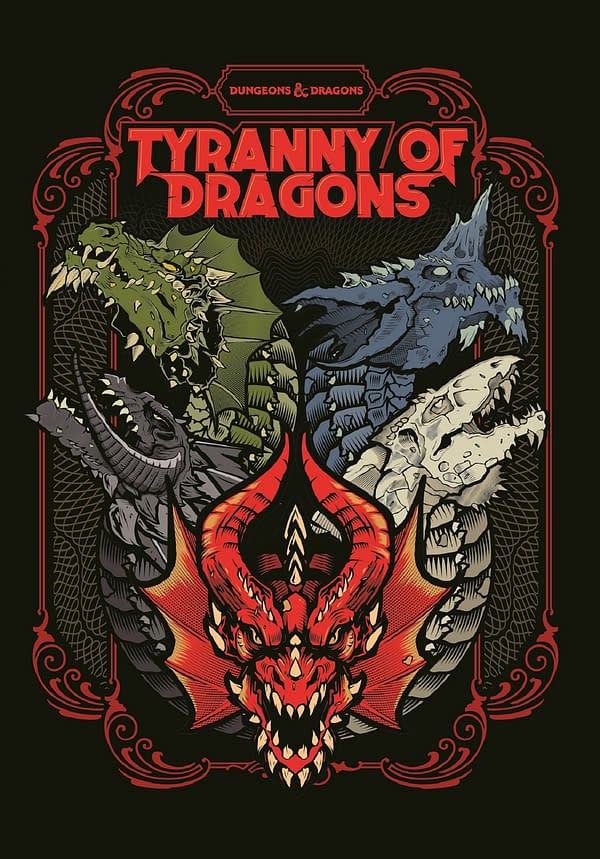 "Dungeons & Dragons means a lot to millions of people and we're excited to celebrate everything the community has achieved in the five years since we launched fifth edition," said Stewart. "Tyranny of Dragons was an iconic adventure out of the gate, and we've made it even more memorable by putting it all under a new cover featuring the visage of Tiamat in Hydro74's distinctive style."
Tyranny of Dragons will be sold through game and hobby stores only on October 22nd, no word yet from Dungeons & Dragons what the 224-page adventure will cost yet.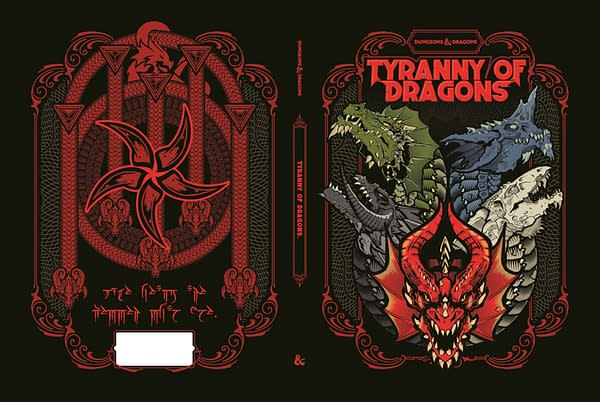 Enjoyed this article? Share it!