Electronic Arts Comments on Racism and Toxic Speech in Sports Games
Electronic Arts has issued a statement on just some of the changes the company plans to make in order to stamp out racism and hate speech in its games. In a lengthy Twitter post, the developer condemned racist, homophobic, and sexist speech across its wide variety of sports titles, including its NHL series as one example that seems to deal with his type of content regularly.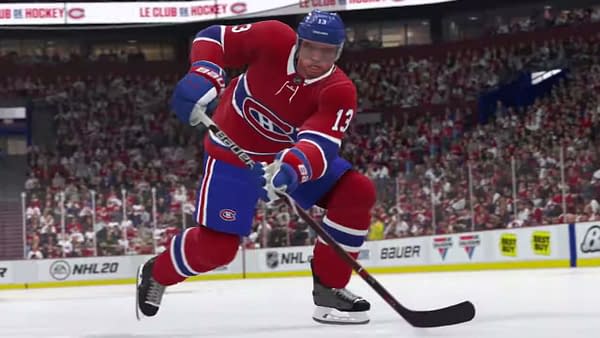 "We're constantly taking action to maintain a culture of inclusion," the tweet read. "Toxic behavior changes and evolves rapidly and we recognize that we need to do more to actively monitor and remove those individuals who perpetuate racist, xenophobic, homophobic, or sexist behaviors in our games."
The company shared "some of the specific steps" it had been taking and will be taking to "bring change" to its games and communities. This includes reviewing the term list to ensure the games' filter set is comprehensive across languages and different dialects. The team will also be adding more tools in-game to increase reporting functionality opportunities. Finally, the team has increased the frequency of reviewing offenses reported to them to act "more quickly" in removing it from the company's games.
The EA Sports NHL Twitter account sent out a statement as well.
"Chel shouldn't be a place for any form of hatred, bigotry, or racism. We have manually actioned on thousands of accounts to date, but it hasn't been enough, and that's on us." The note goes on to outline many of the same actions the Electronic Arts note announced, but called them "only the beginning."
"We want to be a force in promoting inclusive and equal hockey culture and we will continue to take the proper steps towards achieving that." It looks like Electronic Arts is taking this course of action seriously. Hopefully it pays off.