EA and UEFA Reveal the eChampions League for FIFA 19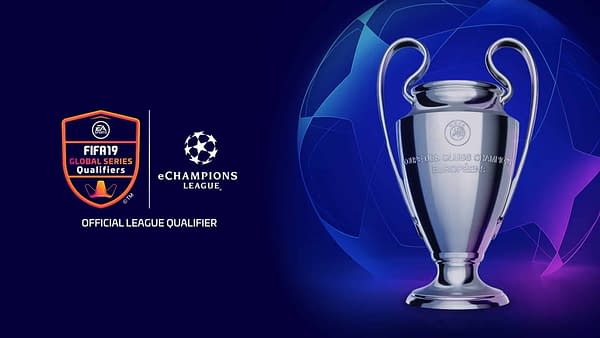 Electronic Arts and the Union of European Football Associations announced the eChampions League, a tournament expansion for EA Sports FIFA 19. The eChampions League is designed to be a brand new, authentic way for millions of football fans to connect to the UEFA Champions League.
The eChampions League adds to the growing list of competitions that make up the Road to the FIFA eWorld Cup next summer. All eligible competitors will compete on PlayStation 4 and participate in the eChampions League Global Online Knockout tournaments on March 2nd and 3rd, with the top 64 players advancing to the live qualifying event on April 26th and 27th.
The top eight players from the eChampions League will move on to the eChampions League Final to be hosted in Madrid on May 31st. The Final will be played a day before the real-world UEFA Champions League Final on June 1st, which gives football fans two different ways to enjoy their favorite sport that week.
As a way to further connect the two leagues, the eight eChampions finalists will draft and use footballers involved in the UEFA Champions League Group Stage, which will restrict their teams a bit. The eChampions League winner will take home a $100,000 USD majority of the $280,000 USD prize purse. They'll also recieve 850 FIFA 19 Global Series Points.
"EA SPORTS FIFA captivates tens of millions around the world, and our deep integration within the many in-game experiences gives us exciting opportunities to connect the UEFA Champions League to players," said Guy-Laurent Epstein, UEFA Marketing Director. "We see the eChampions League and competitive FIFA as an important step in connecting with existing and new fans of the UEFA Champions League."
"Building an authentic UEFA Champions League competition was the next logical step in the continued EA SPORTS FIFA 19 Global Series expansion for both players and spectators," said Brent Koning, EA SPORTS FIFA Competitive Gaming Commissioner. "Our passionate competitors love the UEFA Champions League and the eChampions League creates a unique opportunity for the competitive FIFA superstars to represent their clubs in the pinnacle of club football."