The psychological horror game Those Who Remain is now officially out in the wild, bringing its unique first-person exploration mechanics to console and PC. Indie studio Camel 101 and Wired Productions have brought us another atmospheric adventure to wander through, and it just might chill you to your core.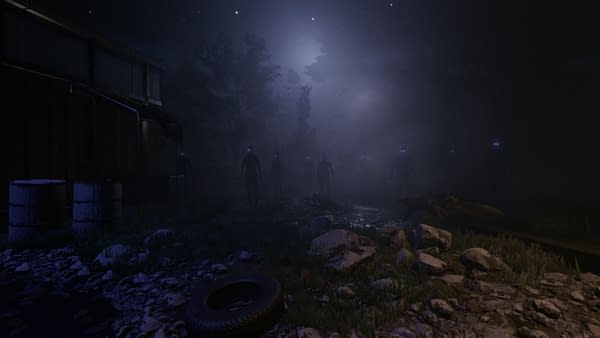 You'll need to keep your wits about you as you explore the sleepy town of Dormont, a town that has a lot in common with Silent Hill. As a man named Edward, you're trying to make things right with your relationship as you attempt to break things off with your mistress and put your marriage back together. But as you lead Edward on his way to do that, the woman involved in his affair is missing, and someone steals his car. The next thing? Oh, some creepy people with glowing blue eyes show up and attack you if you stray from the light. Yeah, it's pretty awful. So you've got to move from light to light solving puzzles and hoping you don't get attacked. The horror is real, and you never know what's coming next.
Here's a bit more about the game, straight from the developers themselves:
In development for over two years, Those Who Remain from Camel 101 presents a unique atmospheric psychological thriller experience. The game offers a suspenseful sensation throughout the story about the mysterious town of Dormont. Players can keep the darkness at bay and experience an immersive branching narrative with weighted choices and consequences and multiple endings.
Be sure to let us know if you head out on this creepy journey. The dark is scary enough. It doesn't need blue-eyed people wandering around in it.
Enjoyed this article? Share it!