Entire "Throne of Eldraine" Set Spoiled! – "Magic: The Gathering"
…And there was much rejoicing. Throne of Eldraine, Magic: The Gathering's 82nd expansion set, has been fully revealed at long last, and with it, its tokens and a release notes document. In the document (featured in full here), as always, are notes on rulings that have come up in Magic R&D's development sessions for the cards, as well as a couple of entries with a bit of sass to them.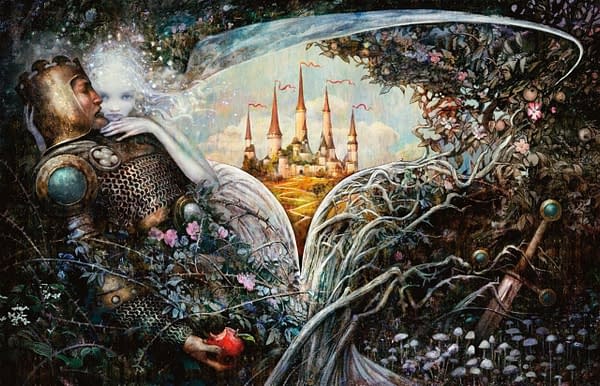 For example, on the entry for one new card, Lovestruck Beast:
"If Lovestruck Beast's power and toughness are reduced to 1/1, it learns that loving oneself is the first step on the true path to happiness, and it can attack even if you control no other 1/1 creatures."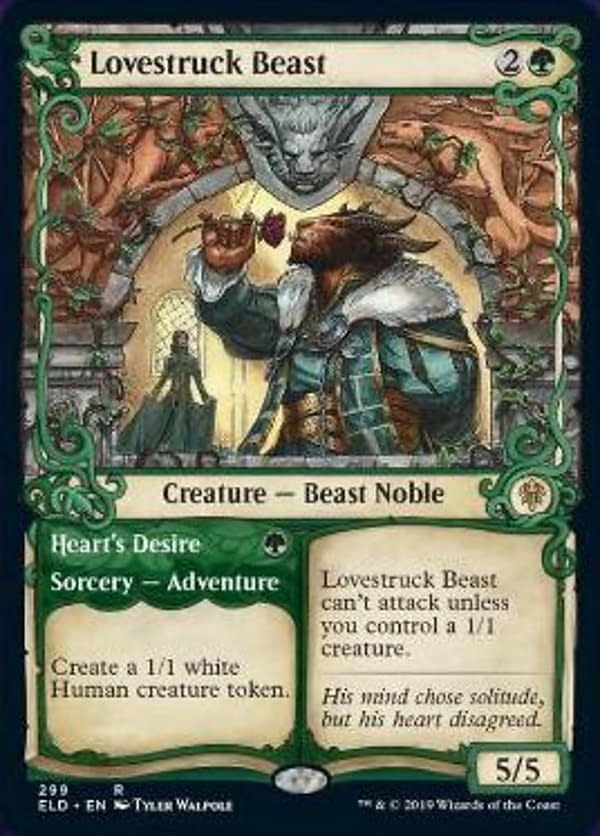 Another good example of this snark is a bit more subtle. It can be found in the rulings for Seven Dwarves, a card which can exist in a set of seven in your deck (as is expected!):
"The last ability of Seven Dwarves lets you ignore the "four-of" rule. It doesn't let you ignore format legality. For example, during a Throne of Eldraine Limited event, you can't add Seven Dwarves from your personal collection, no matter how happy they would be."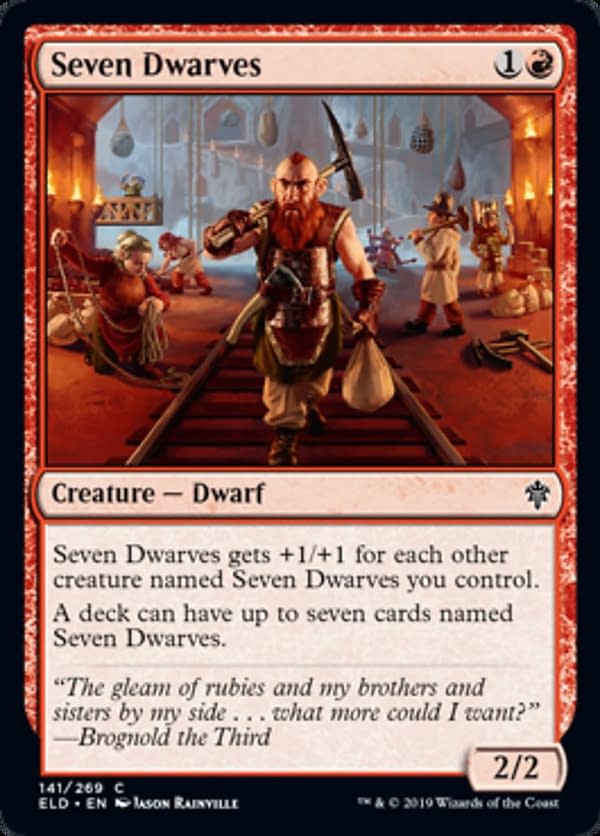 The release notes do have more jokes within its very real rules. I'll leave the discovery of the rest of these quips to you.
For anyone who is concerned that the release notes document doesn't contain anything for the Brawl decks or format, or the Planeswalker decks (which, contrary to somewhat popular speculation, still exist!), the notes document does have information for these new cards. There's notably less snark, but if you or someone you know needs clarification on putting Arcane Signet into a Karn, the Great Creator Brawl deck, it's all there for your edification.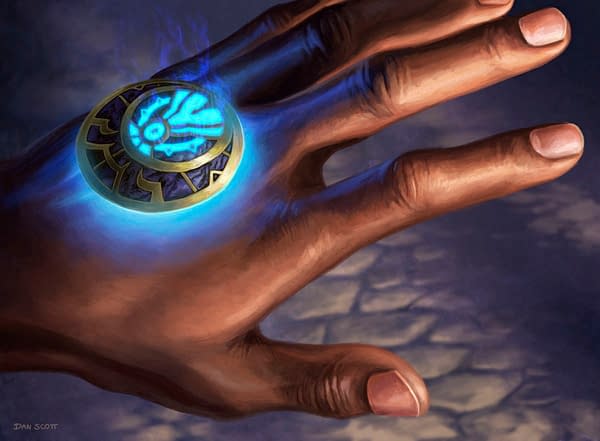 All in all, the Throne of Eldraine set in its full glory looks fantastic. It releases onto shelves on October 4th, 2019, with prerelease events this Friday, September 27th until Sunday, September 29th. Throne of Eldraine will release to Magic: The Gathering: Arena a day earlier, on September 26th, marking a new Standard rotation.