First Gameplay Footage Of PS5's GhostWire: Tokyo Revealed
At long last, new gameplay footage from developer Tango Gameworks and publisher Bethesda's GhostWire: Tokyo debuted during Sony's PlayStation 5 reveal event. The game, which was originally revealed during Bethesda's E3 2019 press conference, attracted plenty of attention when it was first announced, but things have cooled down since then.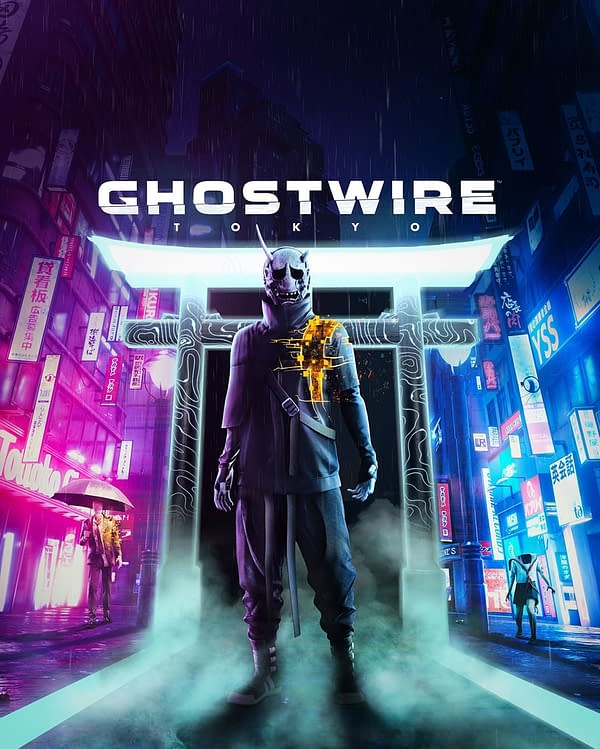 The action-adventure game is an intriguing adventure that follows a survivor who somehow escaped being whisked away into thin air like 99% of the rest of the city. Some sort of occult event caused this phenomenon, and you've got to figure out what that was, as chilling as it might seem. But until then you basically have all of Tokyo to yourself.
"Explore a beautiful city that blends ultra-modern cityscapes and stunning ancient shrines as you purge the darkness from your home," Sony wrote of GhostWire: Tokyo via the official PlayStation Blog. "Armed with a bevy of formidable, upgradeable powers, you will face off against evil spirits (referred to as The Visitors) haunting the city of Tokyo, several of which you caught a glimpse of in the gameplay reveal trailer above."
There are a variety of spirits you'll see as you make your way through the city, such as a young child in a yellow raincoat named Amewarashi, a woman in a white wedding kimono called Shiromuku, and a strong scissor-blade wielding woman named Kuchisake. They all have their own unique abilities that you'll have to contend with and figure out how to attack and defend yourself from.
It looks like a unique take on the genre, and being able to explore Tokyo looks like an absolute blast. Unfortunately, it won't be a launch title for PS5, which launches later this year. Instead, you'll be able to expect it in 2021. Out of the crop of PS5 titles that were just announced, it continues to be one of the most engaging. Plus, who wouldn't want to visit Tokyo, even virtually?