Frostpunk Board Game's Kickstarter Launching This Fall
11 bit studios and the people behind Glass Cannon Unplugged have announced the upcoming launch of their board game, Frostpunk, in the form of a Kickstarter campaign. The Kickstarter will officially be opened to the public this fall.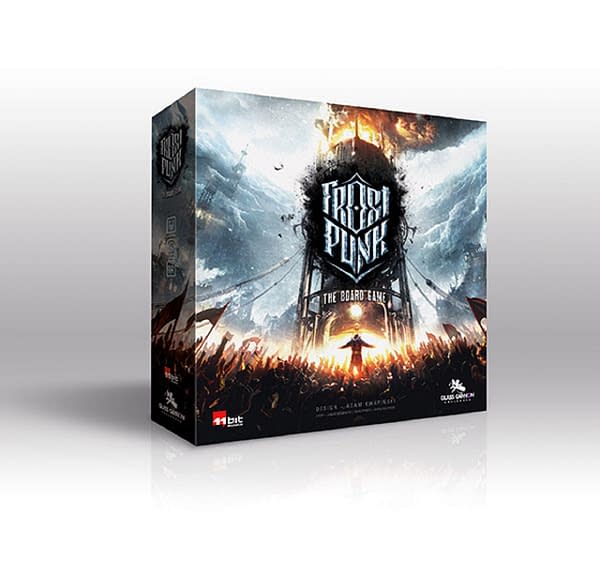 Based on a city-builder survival video game of the same name, Frostpunk is being produced by 11 bit studios and Glass Cannon Unplugged. The premise for the video game and the upcoming board game is as follows:
Frostpunk is the first society survival game. As the ruler of the last city on Earth, it is your duty to manage both its citizens and its infrastructure. What decisions will you make to ensure your society's survival? What will you do when pushed to breaking point? Who will you become in the process?
You can watch the announcement trailer here by clicking on the YouTube video link provided below:
The Kickstarter is a fair way's away from now, so there is very little information behind the upcoming tabletop game, beyond what we know about the video game and what we know of the premise from the initial announcement of the Kickstarter:
Frostpunk, a BAFTA-nominee that originally launched in 2018, tells a story of a frozen Earth in an alternative XIX century. In Frostpunk: The Board Game, up to four players will take on the role of leaders of a small colony of survivors in a post-apocalyptic world that was hit by a severe ice age. Their duty is to effectively manage both its infrastructure and citizens. […] The players will decide the fate of their people. Will you treat them like another resource? Are you going to be an inspiring builder, a fearless explorer, or a bright scientist? Is your rule going to be a sting of tyranny or an era of law and equality?
What do you think about this tabletop board game? Have you played Frostpunk as a video game? How was it? Let us know your opinions in the comment section below!