Galactic Civilizations III Receives a New Update with Fresh DLC
Stardock Entertainment released a new update for Galactic Civilizations III this week which includes a new DLC pack to keep the game going. The new update is called "Heroes of Star Control: Origins" will add four new alien races into the game from Star Control: Origins while also giving the game some needed improvements to a few areas. You can download the update now, but in the meantime, here's a little info from the devs to get you familiar with them.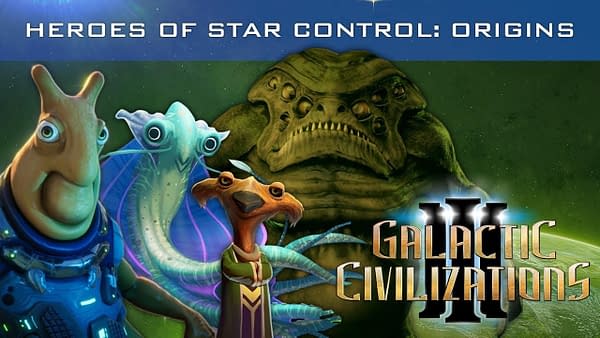 All of the new factions in the DLC have unique traits that are suited to their playstyle and histories. The Tywom, for example, have a trait called "needy" that grants them a morale bonus whenever they make new friends. The Mowlings come with a slow, but powerful ship piloted by the mighty Jeff, who orbits planets and strikes at anyone who comes to mess with his subjects. The Mu'Kay start the game with Universal Translator and Interstellar Alliances techs, and the Free Trandals, suspicious of anything without a proper pulse due to their enslavement under the Overmind, have bonuses when dealing with synthetic and silicon-based lifeforms.