Posted in: Games, Grand Theft Auto, Rockstar Games, Video Games | Tagged: grand theft auto, Grand Theft Auto V, gta, gta Online, GTA V, rockstar games
---
GTA Online is Adding a New Missile Base Series This Week
GTA Online's latest update adds the brand new Missile Base Series, which features intense competitive skirmishes set inside the bowels of Mt. Chiliad, and naturally the Missile Base series is giving extra rewards this week. This week will also see bonuses for CEOs who own Executive Offices, plus double rewards on all Smuggler's Sell missions, Juggernaut, and Rhino Hunt modes. This week's bonuses will last through May 29th when they'll be swapped out by next week's update.
The Missile Base series brings back the Doomsday Scenario with nine classic modes set inside the Missile Silo, including Resurrection, Slasher, Every Bullet Counts, and a few other favorites. All modes inside the Missile Base will kick back double GTA$ and RP. The Missile Base Series will be a rolling playlist, so you never know just what mode you'll get.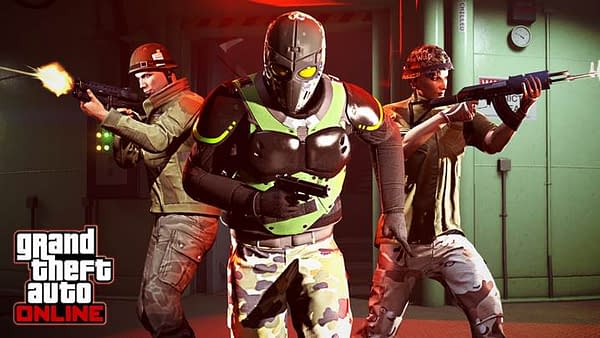 All CEOs who own Executive Offices will be getting a complementary bonus of $250K GTA$ this week as a "stimulus package" to go roll into further illegal activities this week.
Double GTA$ and RP will be given out for all Smuggler's Sell Missions, Juggernaut, and Rhino Hunt modes to thank those players for their courage. If that's not enough RP for you, you can also pick up triple RP on all Shooting Range Challenges at all participating Ammu-Nation locations and any player-owned Bunkers.
Additionally, all Special Cargo Crates are 25% off this week, so do stock up on your supply this week while everything's on sale.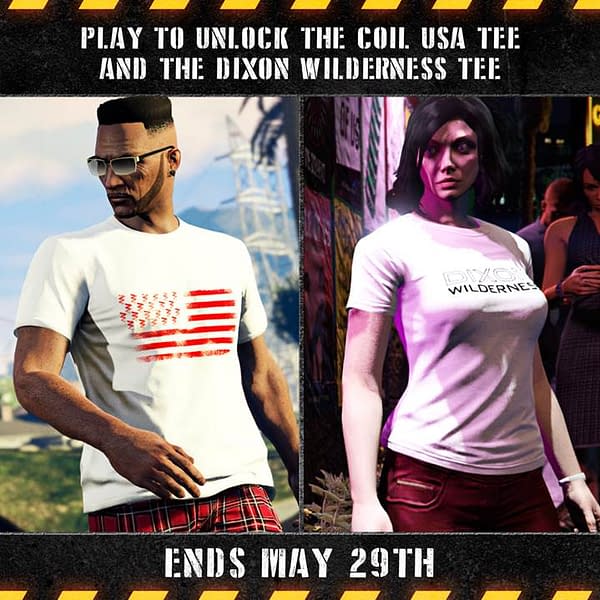 This week's free login bonus are two free t-shirts. Players who log into GTA Online any time before May 29th can collect the Coil USA tee. And tonight, you can celebrate with After Hours DJ Dixon in the White Dixon Wilderness tee.
This week's sales include discounts of up to 40% on properties, renovations, and vehicles:
Hangars, Renovations & Add-Ons – 40% off
Bunkers, Renovations & Add-Ons – 40% off
Mobile Operations Center, plus Upgrades and Renovations – 40% off
Benefactor Terrorbyte, plus Upgrades & Renovations – 40% off
BF Dune FAV – 30% off
All Smuggler's Run aircraft – 35% off
HVY Barrage – 35% off
HVY Menacer – 35% off
Bravado Half-track – 35% off
Declasse Weaponized Tampa – 35% off
HVY Insurgent Pick-Up Custom – 35% off
Mammoth Thruster – 35% off
Ubermacht Revolter – 35% off
Declasse Scramjet – 35% off
Rhino Tank – 35% off
Rounding out this week's content in GTA Online are the new Premium Race modes.
Ante up GTA$20K and compete for first place against seven other racers, which awards GTA$100K, while 2nd and 3rd place finishers will receive GTA$30K and GTA$20K respectively. This week's Premium Races are:
May 24th-27th – A Sign of Things to Come (locked to Motorcycle)
May 28th-29th – Taking Off (locked to Super)
---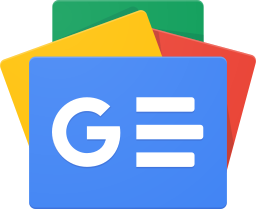 Stay up-to-date and support the site by following Bleeding Cool on Google News today!