Hearthstone 2019 HCT World Championships: Quarterfinals
It's our final day in Taipei, Taiwan for the Hearthstone 2019 HCT World Championships as we're going to crown a new 2019 champion today! This is the final home stretch as the champion will be crowned by day's end, but to get there we need to eliminate people in the traditional bracket format. Here are the results from the Quarterfinal matches today.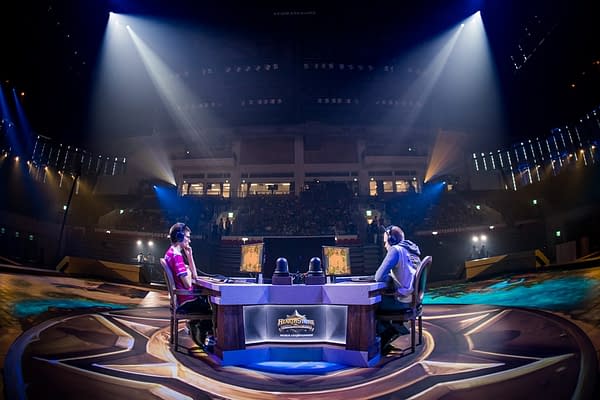 Quarterfinals Game 1: Bunnyhoppor vs. Languagehacker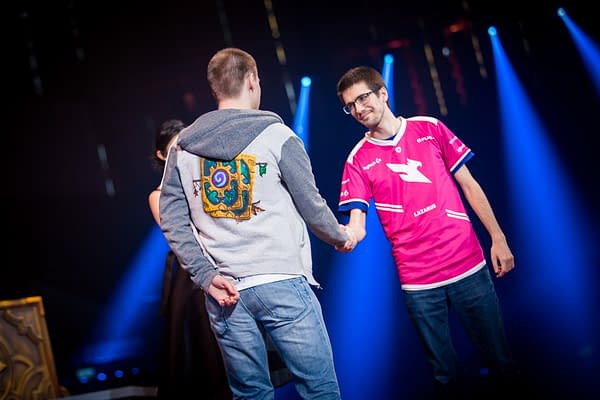 The first match started off with BH going with his Warlock deck while LH took his Hunter deck into the fray. The two basically had what could best be described as a series of false starts. Things looking like they might go their way but then not being able to follow through. Eventually, BH managed to get the win with a health advantage, but it felt like we fell down the stairs getting there. The second match showed BH coming in with a Hunter deck as LH came in with a Mage deck. This one wasn't even a contest as BH picked LH's deck apart piece by piece without much of a challenge as he won the game in short order and went up 2-0 at the half.
Game three saw the two flop as BH went with a Mage deck as LH went with a Hunter deck. This one felt like a real match between the two as they traded off creatures and were doing a lot of health management. It was a true contest of who could stay on top of the other for a while until BH was taken to single digits and realized he couldn't come through, eventually forfeiting for the 2-1 result. Game four showed both men taking in a Mage deck. Everything was going BH's way while LH had nothing really working for him, and that was basically when LH knew that the match was not going to be his. He saw the writing on the wall and forfeit the game, giving BH the 3-1 victory as he moves onto the Semifinals.
Winner: Bunnyhoppor (3-1)
Quarterfinals Game 2: justsaiyan vs, Viper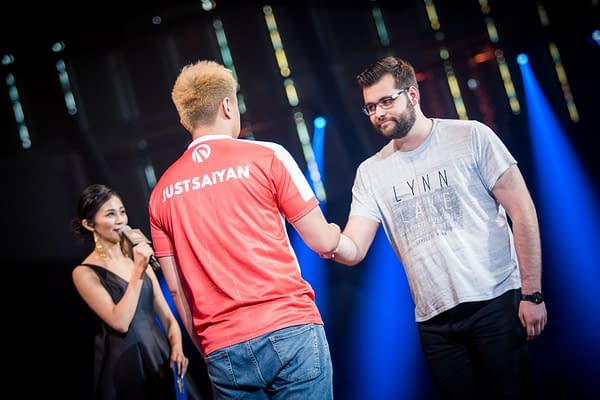 The first game of this matchup showed both men entering with Mage decks. Viper looked like he had a really good setup going at the start, but it didn't hold up all that wall to JS's attacks. By the time he was ready to do what he needed to do, it was too late as JR took him out and went up 1-0. The second match saw Viper stay with his Mage deck while JD moved onto his Warrior deck. The two traded blows for a while until Viper came out with a 12/12 creature that just made everyone stand at attention. But it didn't do much for him as his health continued to swindle, leaving him at 6 while JS was still 20+ above him. Viper really had no choice as he was cranking out creatures left and right but could do nothing to keep himself alive as he lost the match and JS went up 2-0.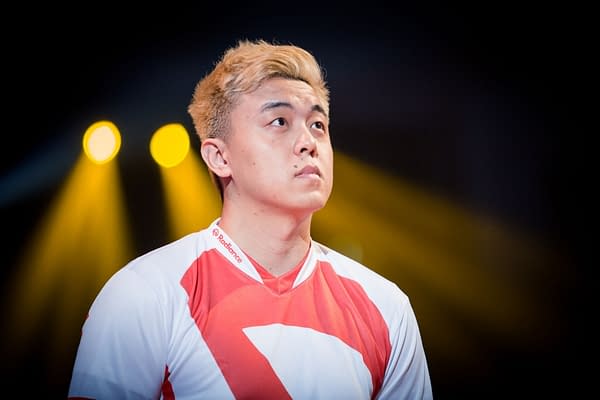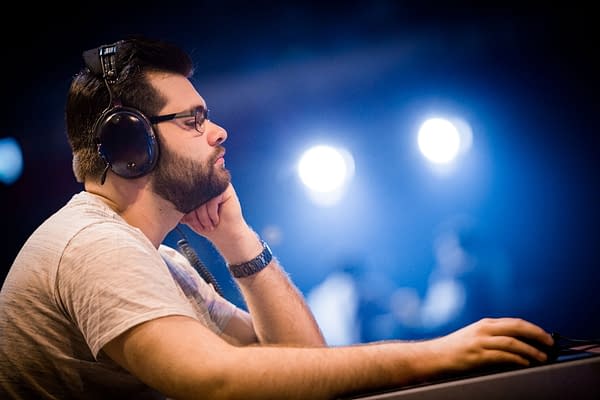 In game three we saw JS move toward his Shaman deck while Viper changed over to his Mage deck. For a while, it looked like JS was in the driver's seat and looking for a clean sweep, but Viper had other plans as a series of cards gave him the combos needed to deal direct damage and brought JS down unexpectedly. Viper gained a victory but was still down 1-2. Viper had no intention of going down as he moved into game four with his Warlock deck while JS stayed with the Shaman. Again, it appeared that JS had the match in hand, but Viper managed to make a comeback and put him on the spot against his deck. Ultimately, it was no match as he rushed in for the kill as soon as he could and tied the series 2-2. Game five had JS still with his Shaman while Viper moved onto his Rogue deck. For a moment it appears Viper had the game in hand until he chose not to move forward with an attack while JS only had 6 health, which he rebuilt back to 15 the next turn. Despite JS's best efforts, Viper was able to chip away at him all over again and pulled off the reverse sweep to move onto the Semifinals.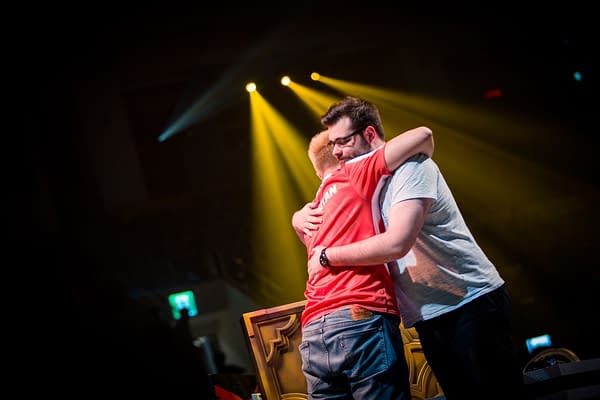 Winner: Viper (3-2)
Quarterfinals Game 3: LFYueying vs. SNJing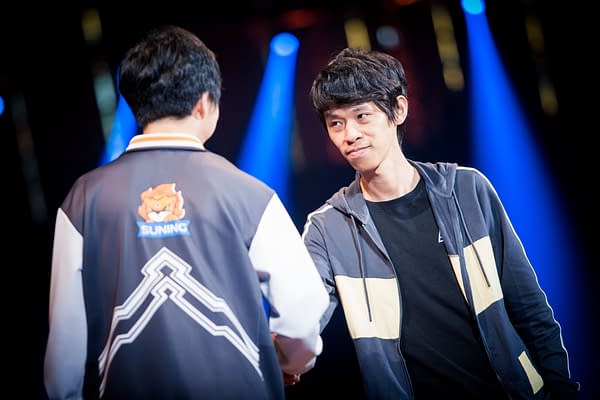 For the first game, we saw SNJing bring his Warrior deck while LFYueying went for a Mage deck. This was a slow and drawn out encounter as the two were spending most of their time clearing the board instead of paying attention to their health. SNJing had a bit of an advantage for the first half of the match, but the two dragged things out to the point where it felt more like a game of chess than Hearthstone. SNJing eventually picked up the win after wearing down the health for the 1-0 lead. Game two saw both players charge in with their Rogue decks, neither having a clear advantage at the start as they both cut each other in both creatures and health. Then, out of the blue, SNJing started hammering away at LFYueying in what was basically a slaughter, or as the commentators called it, "laughably one-sided". SNJing went up 2-0 after the quick turnaround.
The third game saw SNJing go for a Druid deck as LFYueying switched back to his Mage deck. This match looked like it was pretty much owned by SNJing as he had the advantage on health all the way until the end, but LFYueyingwas able to bring about the right combo to inflict over 20 damage and put SNJing in a position where he had to concede the match. LFYueying was on the board, but still down 1-2. Game four hand SNJing stick with his Druid deck while LFYueying moved onto the Hunter deck. This match was pretty much over in a matter of minutes as LFYueying knew what he was working with and knew SNJing had a better chance of taking the match than he did. After a couple of exchanges, he let the damage come in and gave him the win, allowing SNJing to go to the Semifinals.
Winner: SNJing (3-1)
Quarterfinals Game 4: bloodyface vs. Hunterace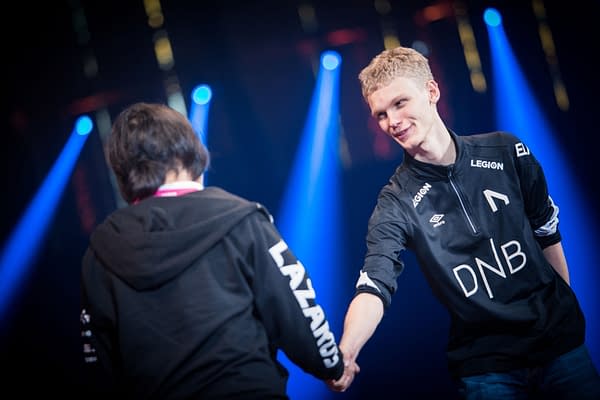 The first game saw bloodyface walk in with a Hunter deck while Hunterace walked in with a Mage deck. This match was over before we realized it. Seriously, we walked away for a moment to have a quick conversation because we assumed this match would be just as longa s most of the games we've seen today, and within two minutes this match was already over as Hunterace went up 1-0. Game two showed bloodyface switching to a Mage deck as Hunterace switched to the Warrior deck. The first part of this match appeared to be within bloodyface's wheelhouse as he was sitting in firm control of it all, but then Hunterace managed to turn the tides on the health and built up some strong defenses to rally back and take him out for the 2-0 lead.
Game three showed bloodyface switch to the Rogue deck while Hunterace moved onto a Shaman deck. The opening of this match looked like we were on the verge of seeing the first sweep of the day as Hunterace seemed to have everything in hand. But the right combo came to bloodyface's hand as he was able to deliver 20 damage in a single play and took the match to make it 1-2. Match four saw bloodyface return to the Mage deck despite two losses with it, while Hunterace stayed with his Shaman deck. This match was far more drawn out as the two realized they needed to get off a quick victory, but neither was willing to give up ground. Slowly bit by bit, you could see bloodyface was losing his control on the match as his creatures were being taken out and his defenses were waining. However, he managed to get some amazing creature drops that made the audience stand at attention. The two continued to drag the match out as long as they could as Hunterace gained his health back and bloodyface slowly wound his life down. One Witch's Brew later and it was over, Hunterace moves onto the Semifinals.
Winner: Hunterace (3-1)