We're here in Arlington, Texas this weekend for the Hearthstone Masters Tour Arlington 2020. After two days of swiss rounds, we're down to the top eight. Here are today's results from the quarterfinals.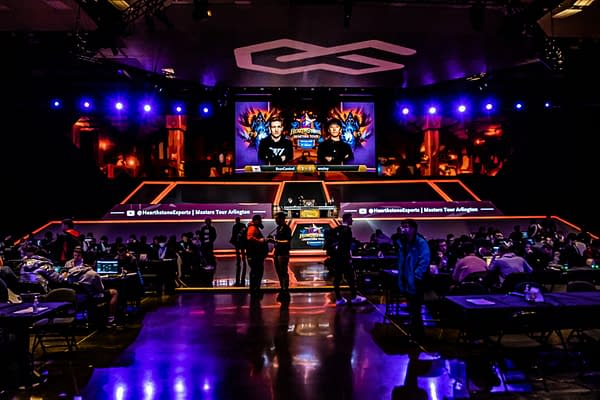 Match 1: bloodyface vs. Alan870806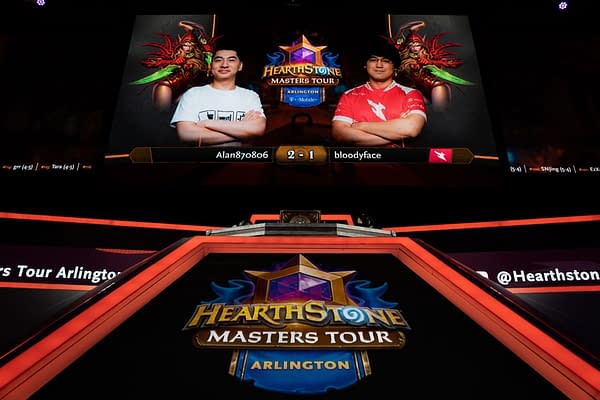 The first game of the day saw BF bring in his Mage deck while Alan brought in his Druid deck. The two spent the first half of the match feeling each other out. They navigated around each other when one looked like they were ready to pounce. At one point it looked like Alan was going to get a quick victory until BF cleared the board. A couple of quickdraws and BF had made the comeback for the 1-0 win. Alan stuck with his Druid deck as BF switched over to a Rogue deck. It looked like BF was in firm control until Alan got a run of cards that lined up just as he needed them to. BF was stuff in a position where he was relying off the top of the deck to bail him out, which it did and gave him a last-minute victory to make it 1-1.
For round three, Alan went with his Warrior deck while BF brought in his Hunter deck. This one was a nice change of pace as the two hammered into each other with some early favorable draws. Alan gained the advantage and took board control until BF was able to smack him directly for -8. The two traded off for a couple more rounds until it was clear Alan had the lead. BF conceded the match early as we moved on with Alan up 2-1. For round four, the two both came in with Rogue decks in what felt like a war of attrition. BF slowly ticked away at health as Alan didn't play much. He got a bigger creature eh grew, only to see it sapped to death. The two kept trading life until Alan grabbed an advantage. BF staved off death for a number of rounds and stuck in the game longer than expected, but a final Leroy from Alan sealed the deal. BF, the only person to go 9-0 in the swiss rounds, falls to Alan who heads to the Semifinals.
Winner: Alan870806 (3-1)
Match 2: xBlyzes vs. brimful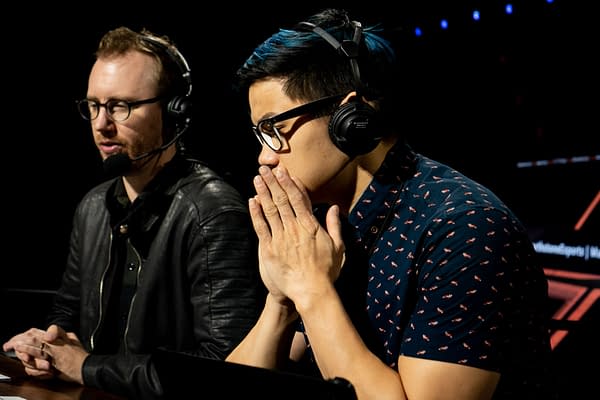 The first matchup between these two shows Blyzes bringing in a Warrior deck while brimful brought in a Hunter deck. The two kind of danced around threats for the first few rounds, and it looked like Blyzes may have had a chance to take advantage. But brimful came out of nowhere with a string of stiff attacks that gave him an advantage. After a minute, it was clear there was no comeback as brimful went up 1-0. The second match saw brimful switch to a Warrior deck while Blyzes switched to his Mage deck. Blyzes wasn't messing around this match as he brought in the heavy guns and went after brimful's life for three straight rounds. At one point being heavily mismatched at 28-6 life. There were a few more rounds of brimful pushing back with a full row of creatures, but a Flamestrike and some strategic hits gave Blayzes the win and the 1-1 tie. Even after being bombed a few times.
For match three, brimful stuck to the Warrior deck while Blyzes switched to a Warlock deck. This match felt a little more academic than the previous ones as brimful basically held Blyzas as bay for the entire match and whittled down his life. He'd get some creatures out and then saw them just get thrown to the wolves. Not a terribly long match, but a painful one to watch for Blyzes as he falls short while brimful goes up 2-1. If you blinked you would have missed match number four as brimful brought in his Druid deck while Blyzes chose a Warlock deck. This was nearly a no-contest as brimful got shafted on the cards and Blyzes practically had his run of the table. Before you knew it they were tied up 2-2.
The final match of this back-and-forth game saw brimful entered with his Druid deck while Blyzes brought in his Warrior deck. Early on it looked like brimful was in full control taking down Blyzes life to half. But after playing a number of cards in a row that amounted to little victory, Blyzes' hand looked like it was on-par for a victory. The two traded off until Blyzes gained the advantage with creatures on the board and just hammered way to bring him down to half life in one turn, and finished the job off the second time around. He moves onto the semifinals where he will face off against Alan.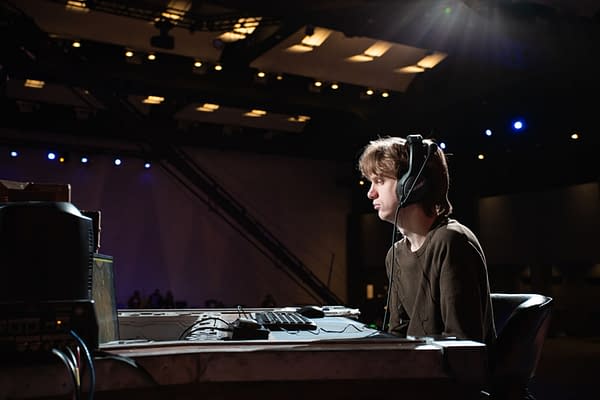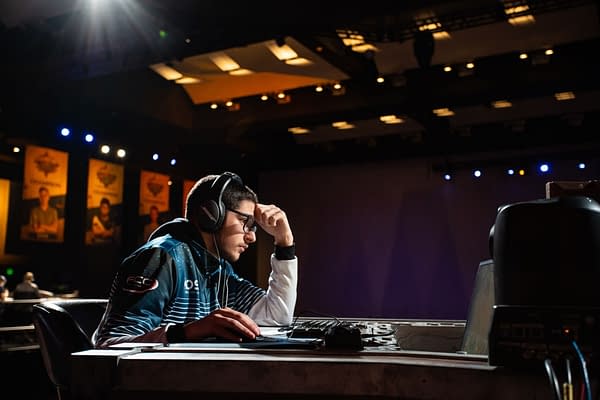 Winner: xBlyzes (3-2)
Match 3: totosh vs. AyRoK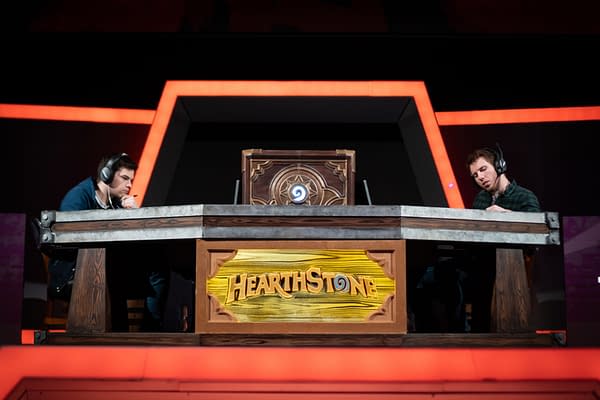 For the first game, we saw AyRoK and totosh jump in with a pair of Warrior decks for a mirror match. Both players spent the opening half jamming each other with different tactics, neither really having an advantage. When they got below 15 health a piece, we saw AyRoK pull out at Leroy that basically ended the match. Not the quickest 1-0 win, but definitely an impressive one. Game two saw totosh bring in a Warlock deck while AyRoK switched to his Mage deck. The majority of this match was watching AyRoK take totosh apart piece by piece, as totosh was just building up his hand and burning cards. To the point where he clearly had plays to make, but just let his hand get full because he didn't want to waste the strategy. This game was just trivial as AyRoK went up 2-0.
For game three, AyRoK entered with his Warlock deck while totosh entered with a Warlock deck of his own for the mirror match. This was much more of a woodchipper match as the two hacked away at each other at a pretty steady pace. Shockingly, totosh didn't go down as easily as it appeared he was going to, making a few quick top-deck draws that gave him an advantage and pick up his first win in the series for the 1-2 score. AyRoK, stuck with his Warlock, now had to face totosh with his Warrior deck. While AyRoK held his own against the deck for most of the match, it was clear this was a mismatch as the Warrior deck slowly wore down the resources and went for the kill after enough life had been sacrificed. That tied things up 2-2 for our second decider match of the day.
The final match showed AyRoK return with the Warlock deck while totosh had to bring back in his Mage deck. Both players knowing what's on the line got chippy with their strikes, going for the jugular early on health totals and not so much on creatures. They both cut down everything on the board and it looked like AyRoK was on the way to victory, until totosh managed to get a series of amazing draws that put him firmly in control. The match was drawn out all the way to where they almost ran out of cards, totosh even managed to get all of his health back and looked firmly in control. But after a transformation, AuRoK took full command back and prevented the reverse sweep. AyRoK moves onto the semifinals.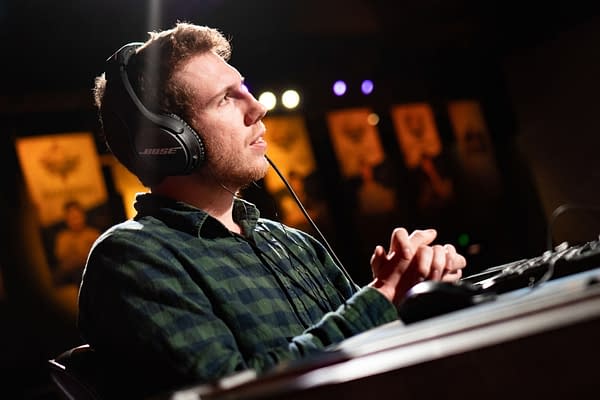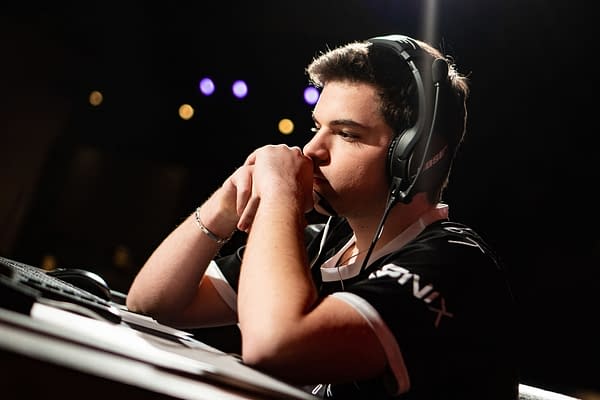 Winner: AyRoK (3-2)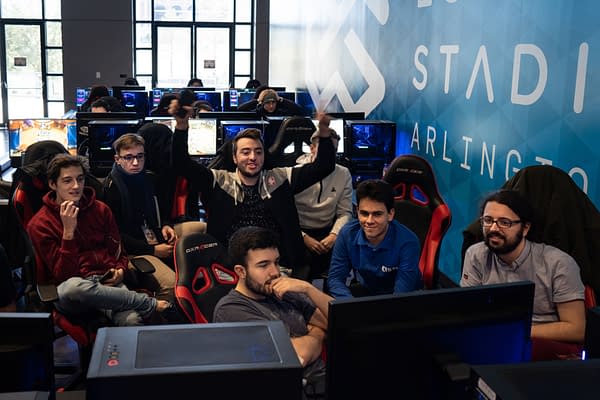 Match 4: Felkeine vs. TIZS
The first game saw Felkeine come in with a Rogue deck while TIZS decided to roll with a Warlock deck. This was basically a rack-em-and-stack-em round as they would load the board with creatures and then clear everything out. A lot of what happened in this match was a slow pace until the mid-game, when Felkeine started to make a run on TIZS' health. Eventually widdling it down and taking the 1-0 lead. Game two had Felkeine bring in his Warlock deck while TIZS brought in a Paladin deck. For the most part, this game was all about the Warlock, as it shrunk down the Paladin down to 2. But near the end, it seemed like the game suffered some kind of error as Zephrys had no Twisting Nether and set Felkeine into a rage on camera. TIZS didn't know what to expect and tried to spare himself, but it didn't work out and he ended up forfeiting the match to give Felkeine the 2-0 lead.
After the drama from that match, we went into round three where Felkeine was left with his Mage deck while TIZS went with his Paladin deck again. A lot of this match was basically watching a Paladin deck try to hold off nothing but damage. There was a point in this game where TIZS had nothing going on while Felkeine had a completely stacked side. It felt like TIZS was just bleeding mana throughout the match and playing cards that didn't yield any results while his opponent stayed at full health and chipped away at his life. Felkeine eventually picked up a fireball for the victory and the complete sweep.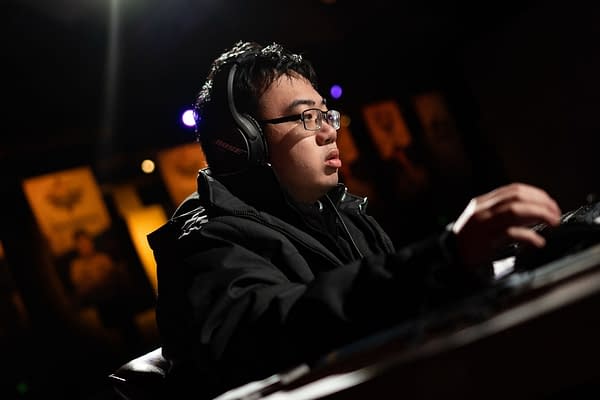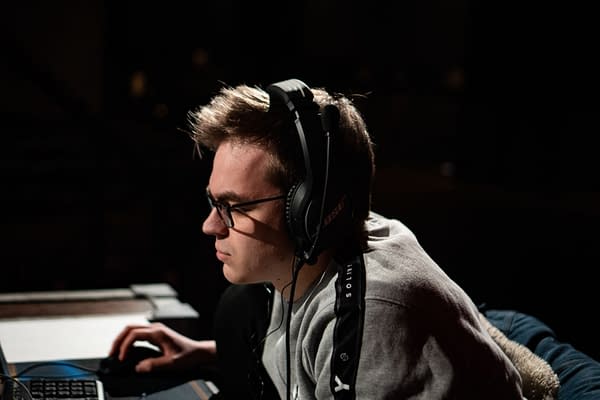 Winner: Felkeine (3-0)
Enjoyed this article? Share it!