Heavy Rain, Beyond: Two Souls, & Detroit: Become Human Coming to Steam
Quantic Dream's catalog of titles is making its way from the Epic Games Store as PC releases to Steam next month in June. That means soon you can catch Heavy Rain, Beyond: Two Souls, and Detroit: Become Human on the platform just as summer rolls around, according to Quantic Dream itself.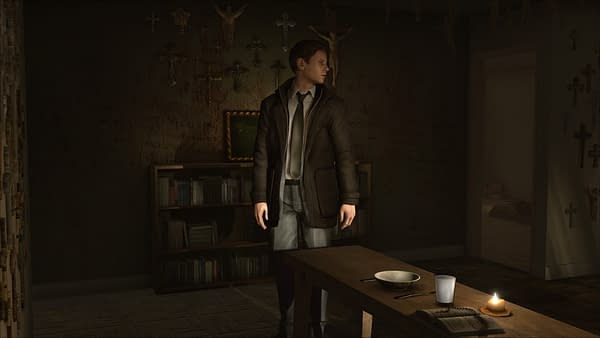 If you've not played any of these games before, or even when they first came to PC, they're excellent adventures that definitely deserve your time and attention. Heavy Rain is the first of the bunch (though not Quantic Dream's first title) and it follows four characters the hunt for a murderer known as the Origami Killer. You'll have to see the story through four different people's eyes as you shape the story with every move you make throughout the game. You could end up with a completely different killer each time.
Beyond: Two Souls is similarly compelling, and it features Ellen Page and Willem Dafoe in lead roles. You follow the life of Jodie Holmes, who has a connection to an intriguing entity with its own powers. You'll have to make important choices as you work through the game and help Jodie figure out her link to the entity named Aiden. You'll play as both of them all the while figuring out what's going on with Jodie's powers and the way using them is slowly changing her life.
Finally, Detroit: Become Human is Quantic Dream's latest project, which features actors like Clancy Brown, Lance Henriksen, and Jesse Williams weaving a tale that follows androids as they navigate a world that's changing right before their eyes. Choose who lives or dies as society opens up to a new way of thinking when it comes to artificial beings.
All games are set to arrive on June 18. Be sure to check them out when they're on Steam.