Hyper Light Drifter: Special Edition is More Awesome Than Ever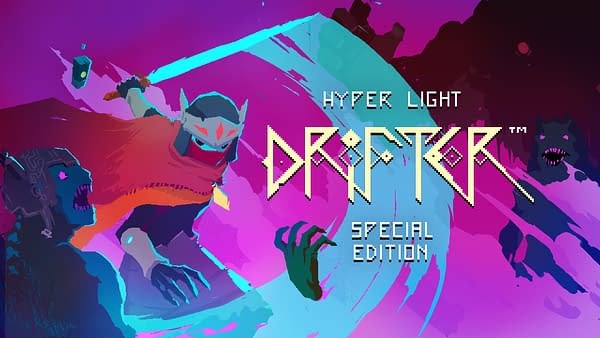 Abylight Studios and Heart Machine's Hyper Light Drifter: Special Edition will be released in just a few days for the Nintendo Switch, to bring you the beloved Hyper Light Drifter experience with some nice updates to go along with the re-release. The switch port of the game is designed for 1 to 2 players as they explore an incredibly stylish world filled with a mix of fantasy creatures and spooky technology.
The game's combat is pretty standard RPG sword-bashing fare with a slight twist. You get to hop around the battlefield quite a bit faster than anyone else, leaving a light trail behind you. Because you're just that fast. The Switch port doesn't really change up much in terms of combat or gameplay. However Hyper Light Drifter: Special Edition does come with single Joy-Con support to let you play with a friend.
In case you missed Hyper Light Drifter the first time around, the game's official description reads:
Explore a beautiful, vast and ruined world riddled with dangers and lost technologies. Echoes of a dark and violent past resonate throughout a savage land, steeped in treasure and blood. Hyper Light Drifter is an action adventure RPG in the vein of the best 16bit classics, with modernized mechanics and designs on a much grander scale.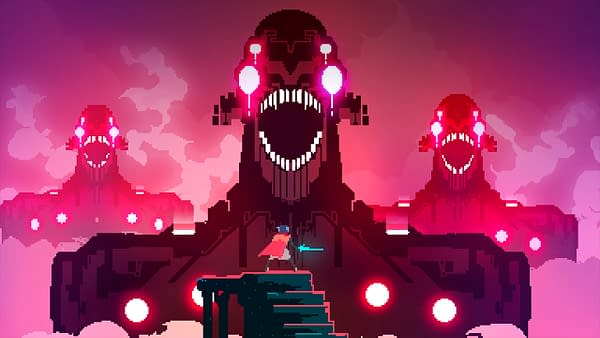 The platforming, puzzle solving, and highly saturated color palette really does make Hyper Light Drifter a pretty solid contender for best indie game on the Switch.
Key features of the Switch edition of Hyper Light Drifter includes:
Maximum quality 60 fps
Play it anywhere, alone or with a friend!
Single Joy-Con play supported for 2 player co-op mode
Exclusive Nintendo Switch content:

Find secrets with the help of the new outfit
Complete the Tower Climb challenge
Freeze your enemies with the Crystal Shot
Master the deadly Blade Caster

Achievements, 1080p on Dock & Pro controller support
Hyper Light Drifter: Special Edition is slated to launch on September 6th, 2018.