Leaked Call Of Duty: Black Ops 4 Gameplay Shows Off Canceled Campaign
Call of Duty: Black Ops 4 was the first entry in the long-running Call of Duty series without its own story-centric campaign. As it turns out, however, things weren't always going to be that way. Thanks to a recent video leak, we have our first look at the game's canceled campaign gameplay. Developer Treyarch had apparently been planning a story-driven segment, though it didn't live past the completed development process, unfortunately.
Black Ops 4 did end up launching without any single-place content, but it also introduced the series' first Battle Royale option, which was massively popular when it first debuted – ahead of Call of Duty: Warzone, no less. But being without a campaign mode did leave some fans feeling cold. The fact that Treyarch actually was planning on adding a single-player option does give us some ideas about what could have been.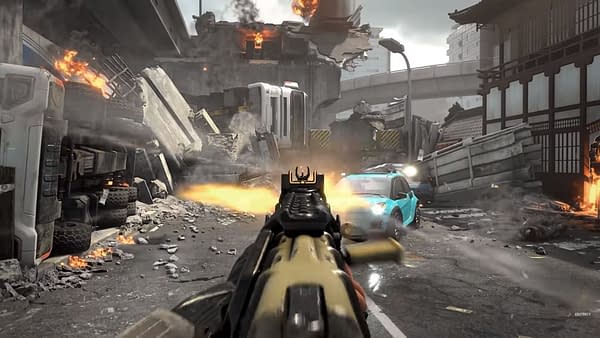 The leaked content shows off a mission where the objective is to "Find The Aquilus CEO," though there's no real explanation as to what this entails. It is a story-based mission, however, that didn't make it into the final build. What did the game's storyline entail originally? There's no way of knowing, but Treyarch could have been on to something.
Fortunately, the next entry in the Call of Duty series did bring back the single-player content with the excellent Call of Duty: Modern Warfare. Hopefully thanks to that game's popularity, Activision has learned its lesson overall and will continue to offer this mode for players who want more out of their games than just a multiplayer hub and some reasons to shoot others with their squads of friends.
These are some excellent war stories when they're allowed to be, and the big budgets make them feel more like movies. We'll have to wait and see what happens with the next installment, but hopefully, there's some story to go around.