"Little Town Hero" Comes to PS4 with Special "Big Idea Edition" in June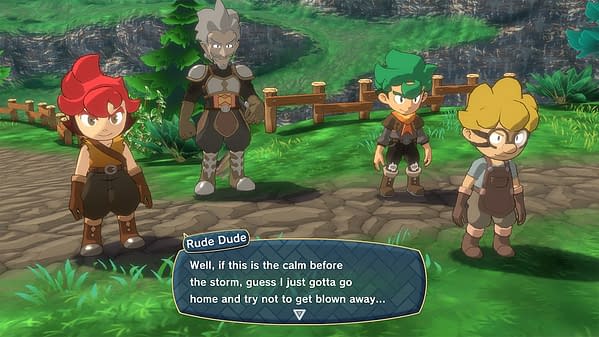 Did you miss out on the Nintendo Switch version of Game Freak's Little Town Hero? Not to worry, because it's headed to PlayStation 4.
NIS America will handle publishing duties as the game makes its way to North America this June on PS4, in addition to a new physical version for both the Switch and PS4 as well.
The "Big Idea Edition" is scheduled to debut on June 2 in North America, and will come with special collector's items for $49.99, which includes a copy of the game, a poster, art book, pin set, and an official soundtrack CD, all with tracks composed by Undertale's Toby Fox.
Originally, Little Town Hero debuted on Switch in October 2019. The physical edition will include a special Easy Mode that will lower enemies' attack and defense, and will subsequently remove Special Effects from enemies as well.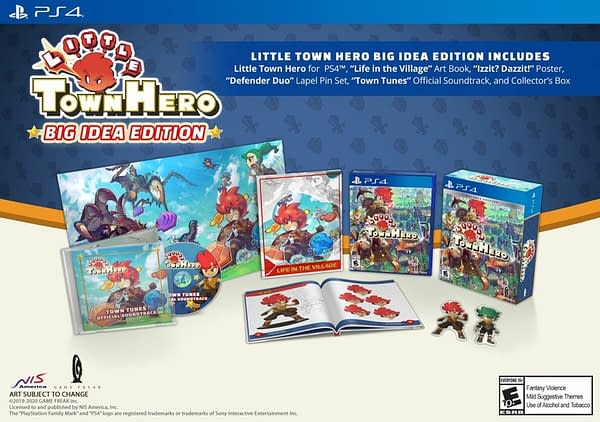 It's been a few months since it initially hit the system, but now it's expanding its reach by coming to the PS4. That means it should attract an entirely new audience since it's transcending platforms.
Even if you finished the game on Switch during its first go-around, it's a charming little adventure that's still well worth digging into if you have the time – or introduce a friend to it. Let us know in the comments below if you'll be picking up a copy either on PS4 or Switch.