Hello, loyal fans, players, and collectors of the premier card game by Wizards of the Coast known as Magic: The Gathering! Today's previews for Core 2021 mark a point that's in every preview season, where the preview card announcements tend to dwindle a bit. However, there are still more than enough cards to go over from previous days – there's no stopping us! We wish to share these previews with you in hopes that they properly scintillate whatever sense it is that causes you to build decks.

The first card we want to show you is a reprint from various older core sets, and Masters sets alike. However, this card started its existence in Magic: The Gathering through the original Commander release. It's Scavenging Ooze!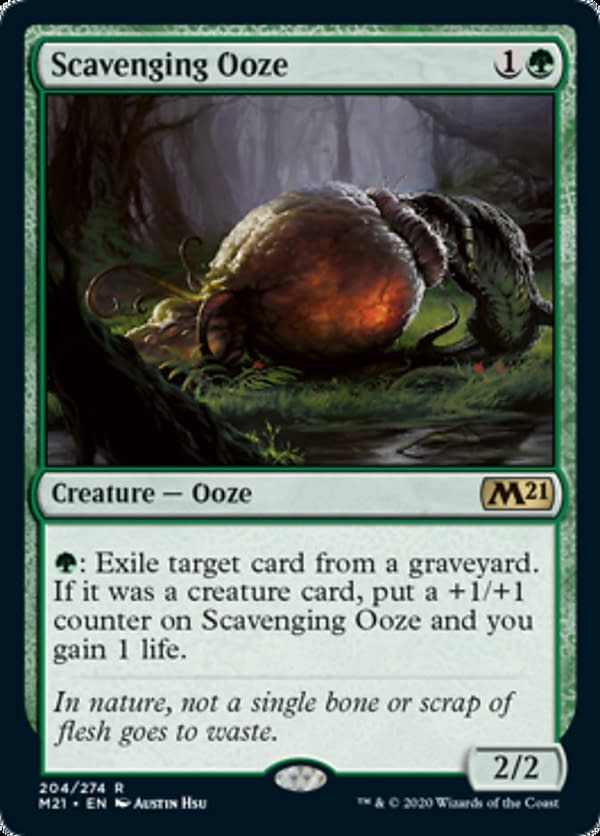 Nothing can stop the "ScOoze"; as a cheap, efficient creature that has historically been able to mold sideboards since its first Standard printing in Magic 2014, this card is very likely a welcome addition to the meta once again. The Standard meta has so many cards that rely on a full graveyard at this time (partly with thanks to Theros: Beyond Death) that ScOoze may even be a necessary addition to the meta as of Core 2021.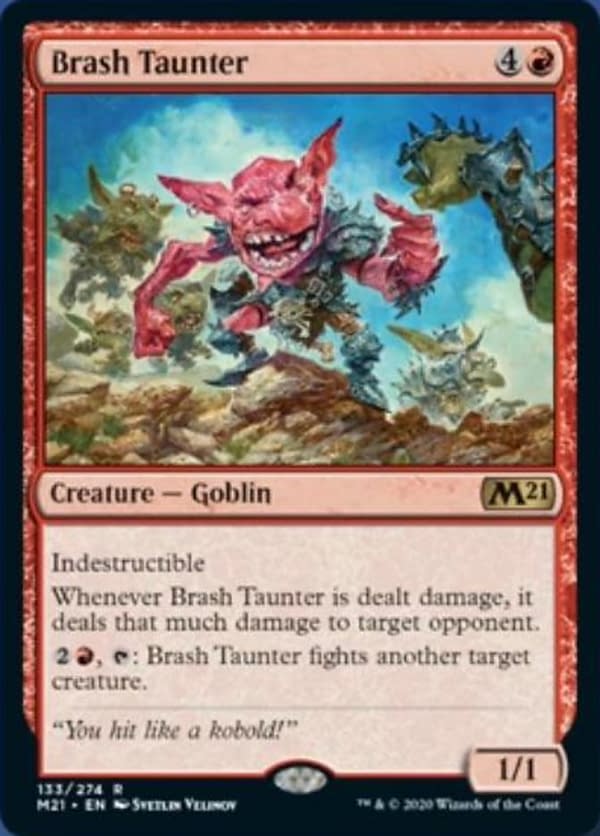 Next, we have Brash Taunter, a new Goblin creature that may acquire the title of "most annoying rare creature in Core 2021 Limited". It serves as a more color-intensive Stuffy Doll with one more power and the ability to weaken opposing creatures while still hitting opponents for, potentially, disgusting amounts of damage. To make matters even tougher, unless Stuffy Doll, Brash Taunter, doesn't need to select the unfortunate target of its curses when it enters, only every single time it triggers! Gross.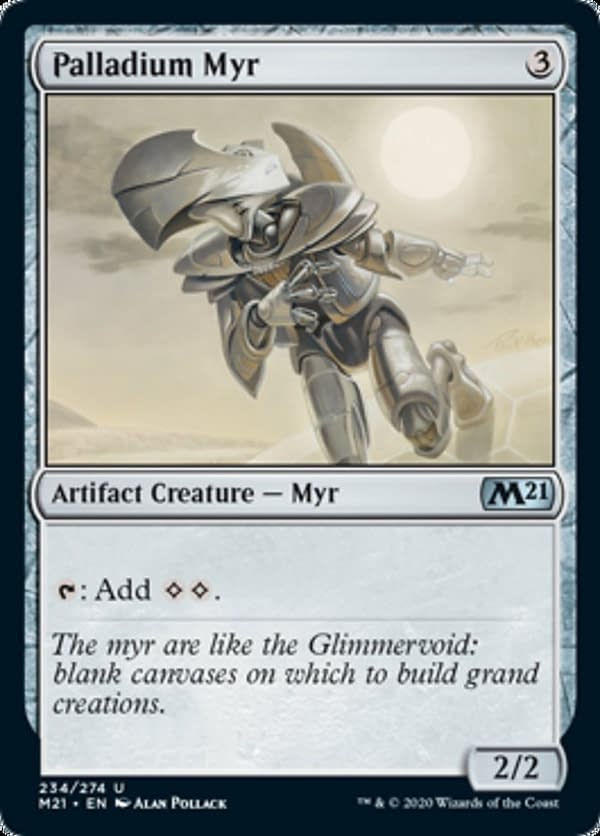 Finally, we have Palladium Myr, a reprint that isn't the most exciting card in Core 2021 to see once more, but a necessary one for the format nonetheless. Emulating Worn Powerstone, itself an emulation of the classic Commander staple Sol Ring, Palladium Myr simply acts as a 2/2 for three generic mana that can tap to produce two colorless mana. It doesn't have haste, meaning it can't activate its tap ability right away. Still, it's potentially better than Worn Powerstone because it potentially gives you a blocker if that's needed more than the mana.
What do you think of the new and reprinted cards from Core 2021? Does this set look fun, even as the preview season for the set begins to conclude? Let us know your opinions in the comments below!
Enjoyed this article? Share it!