"Mario Kart Tour" Laps Other Apps As Nintendo's Most-Downloaded Mobile Game Ever
Mario Kart Tour is Nintendo's latest mobile game release, and it's doing quite well for itself.
The iOS and Android title racked up a whopping 90 million downloads in its first week alone. That makes it Nintendo's biggest smartphone launch ever. Mario Kart Tour stands atop the list, over Animal Crossing: Pocket Camp at 14.3 million downloads and Super Mario Run at 13 million. Super Mario Run was only available on iOS when it first debuted, however.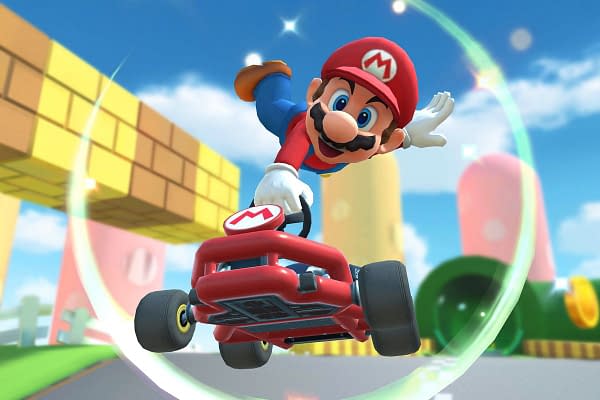 These numbers come by way of analytics firm SensorTower. The company's data shows that the free-to-play racer also generated about $12.7 million in revenue during its first week. Not only did it totally trounce its own records in terms of downloads, but in sales as well. In comparison, the next most-downloaded game in Nintendo's mobile cadre was Super Mario Run at $16.1 million. Mario Kart Tour lapped every single one of the contenders.
Though Mario Kart Tour is a free-to-play game, it features loot boxes. Loot boxes contain different racers that you can use in-game. You have to drop $5 on additional cosmetic content and other access each month as well. There's no definitive information on how many individuals who downloaded the game also spent the $5 to unlock at this time.
Nintendo has been steadily releasing a series of mobile titles over the past couple of years. Like Mario Kart Tour, there are mobile analogues to some of Nintendo's biggest franchises: Dr. Mario, Animal Crossing, Fire Emblem, and Mario games are all represented. We don't know where the big N is going from here in terms of mobile gaming, but it looks like the only way to go is up. Obviously, that means an adorable new Kirby mobile game should be on the way, too. Who knows? It could end up breaking plenty of records, too.